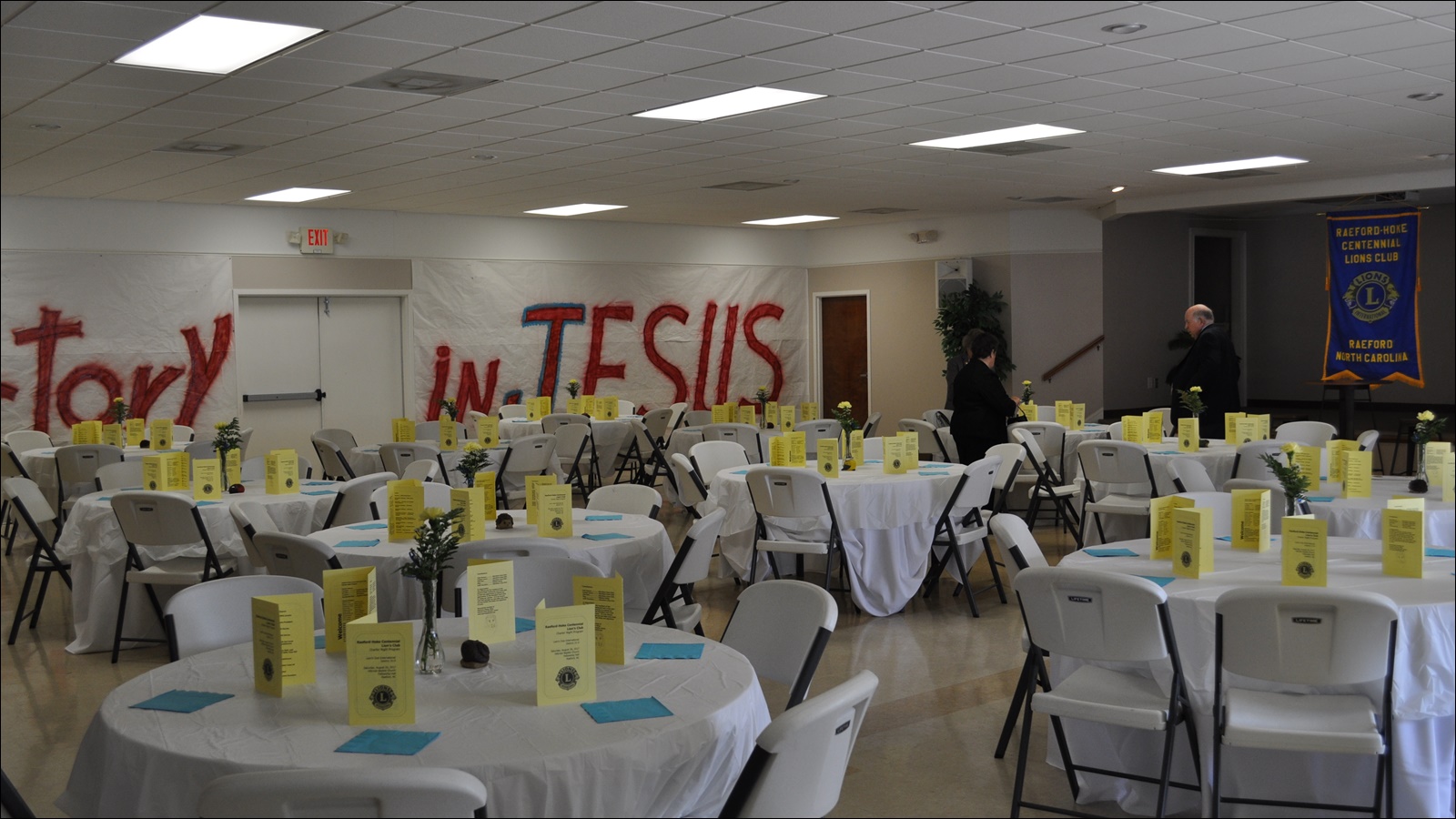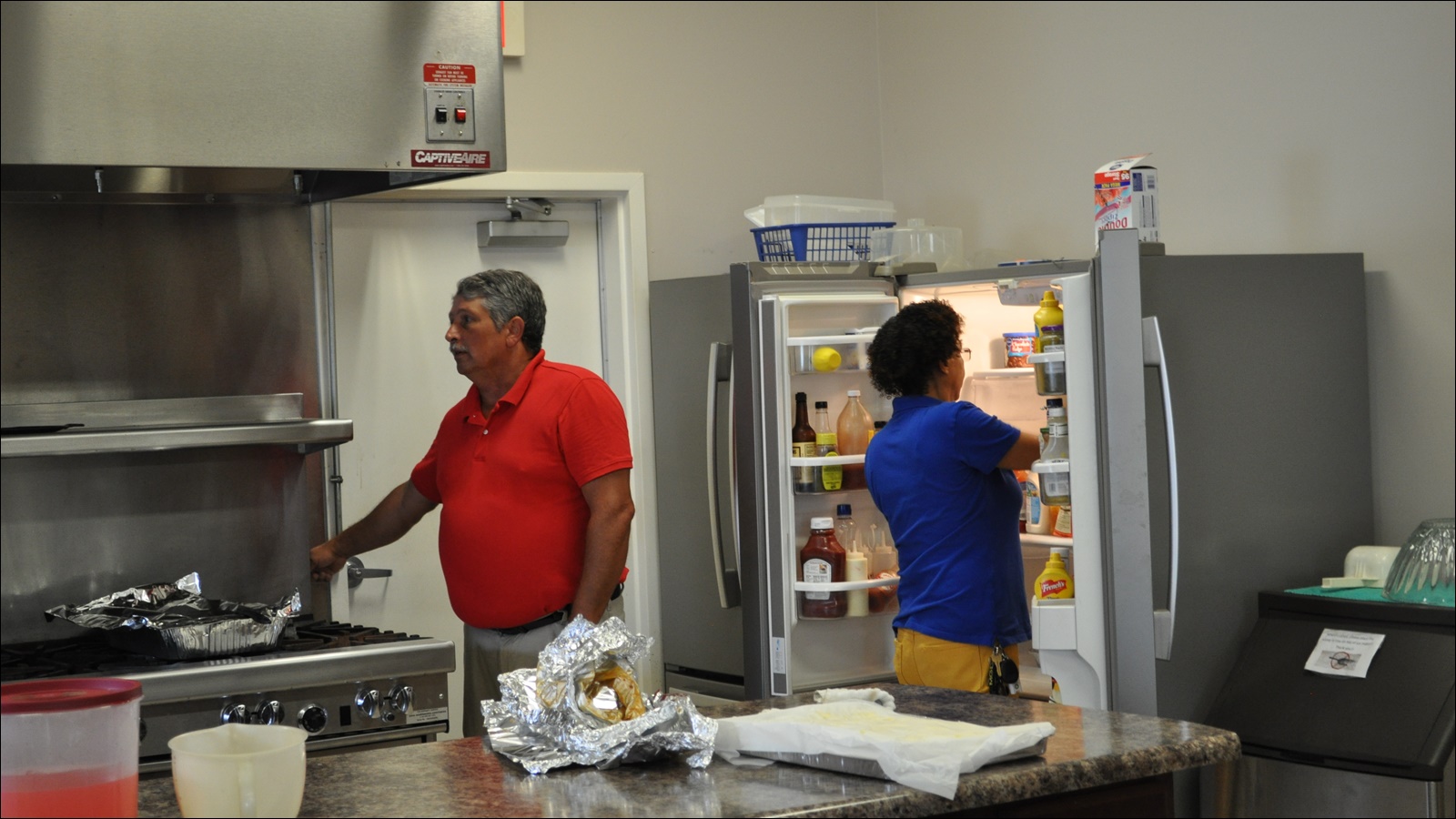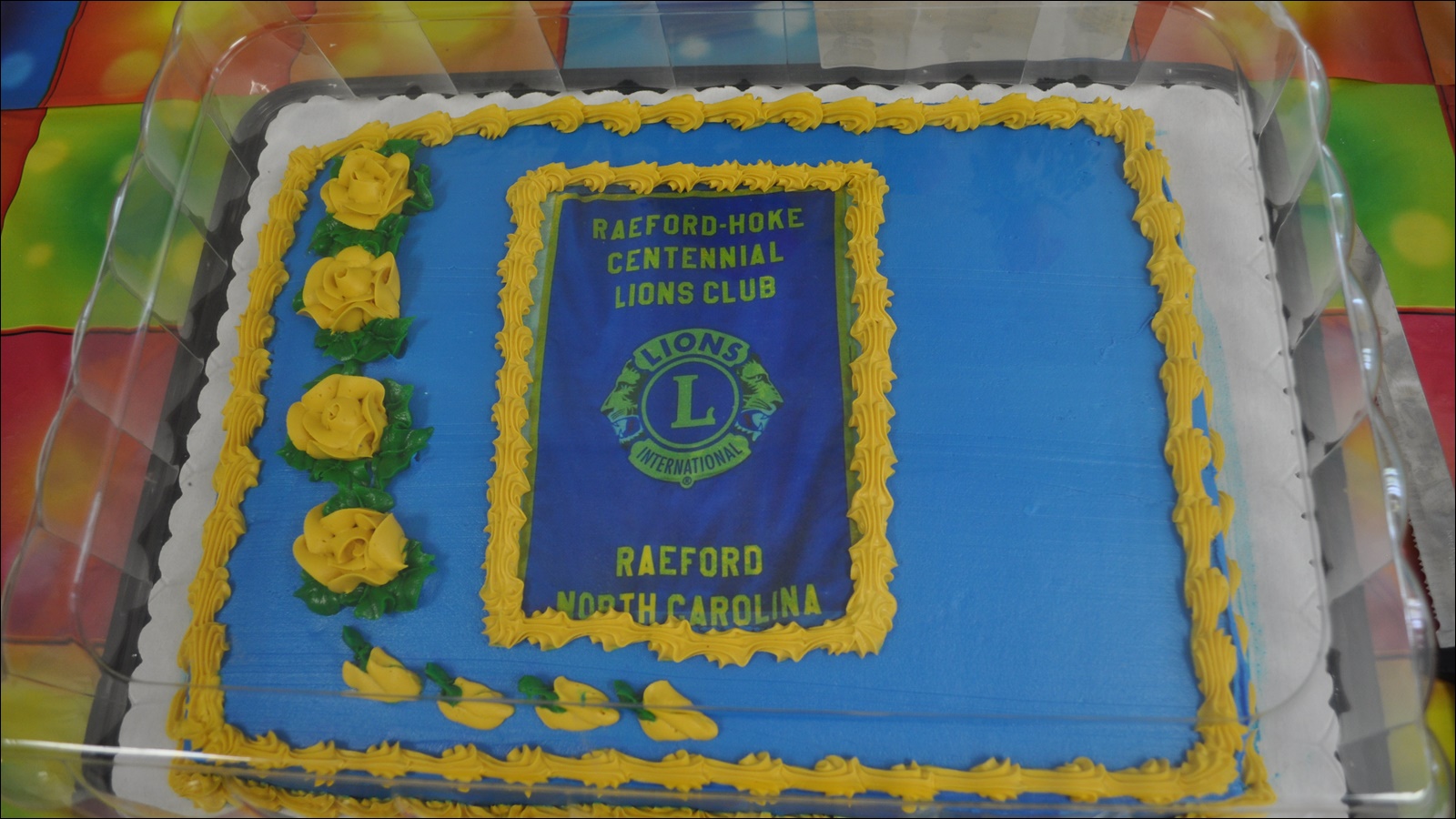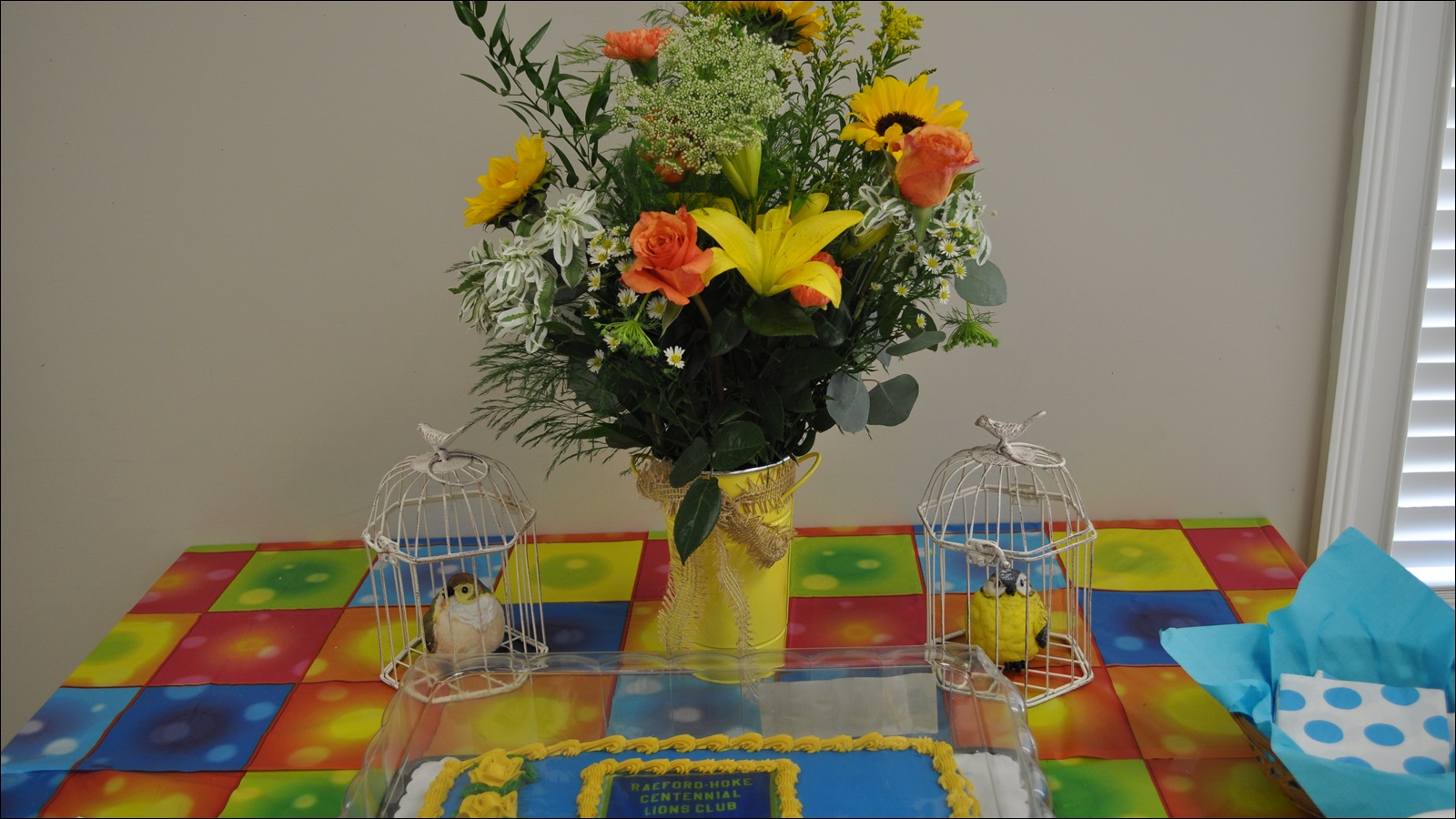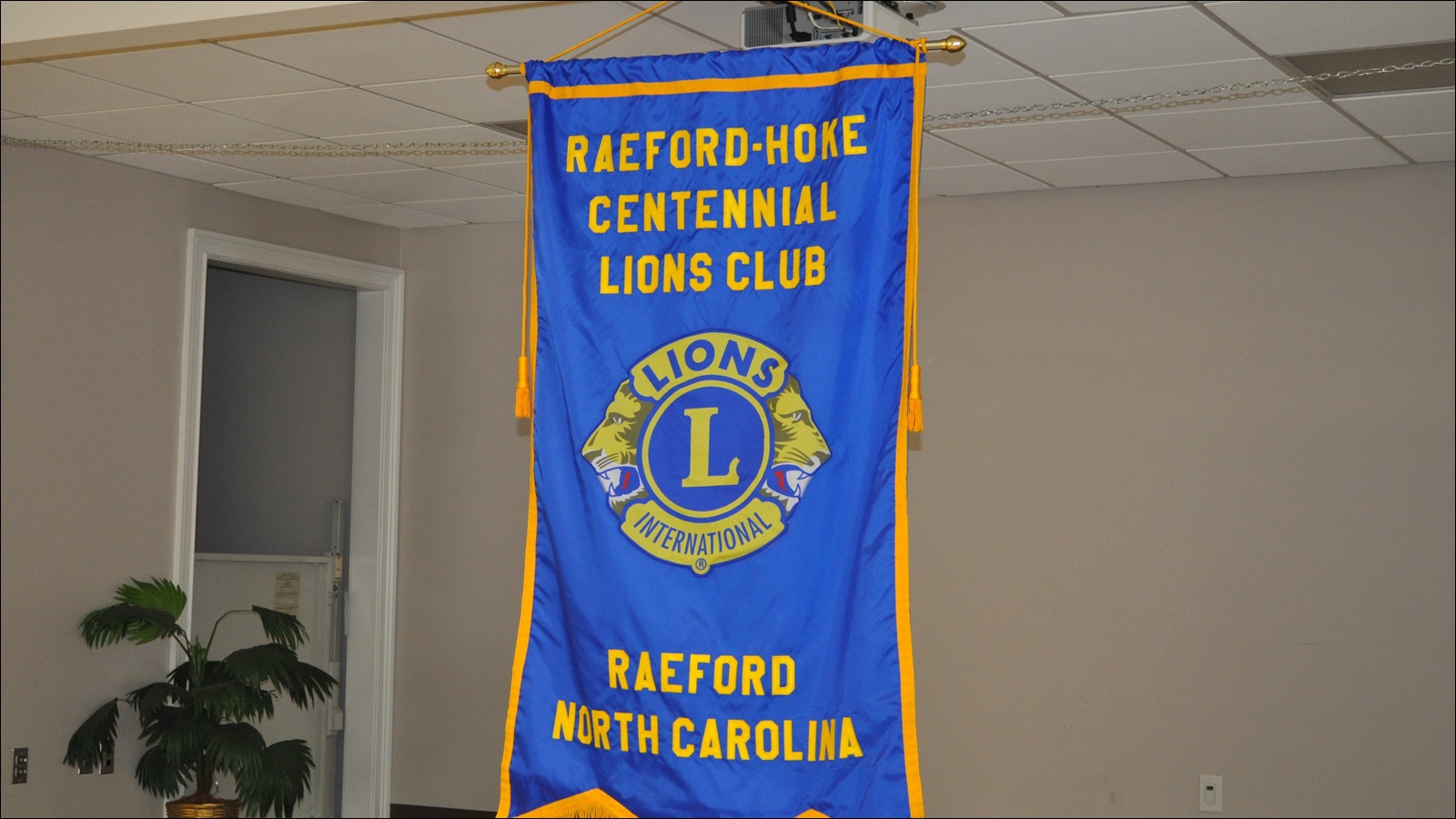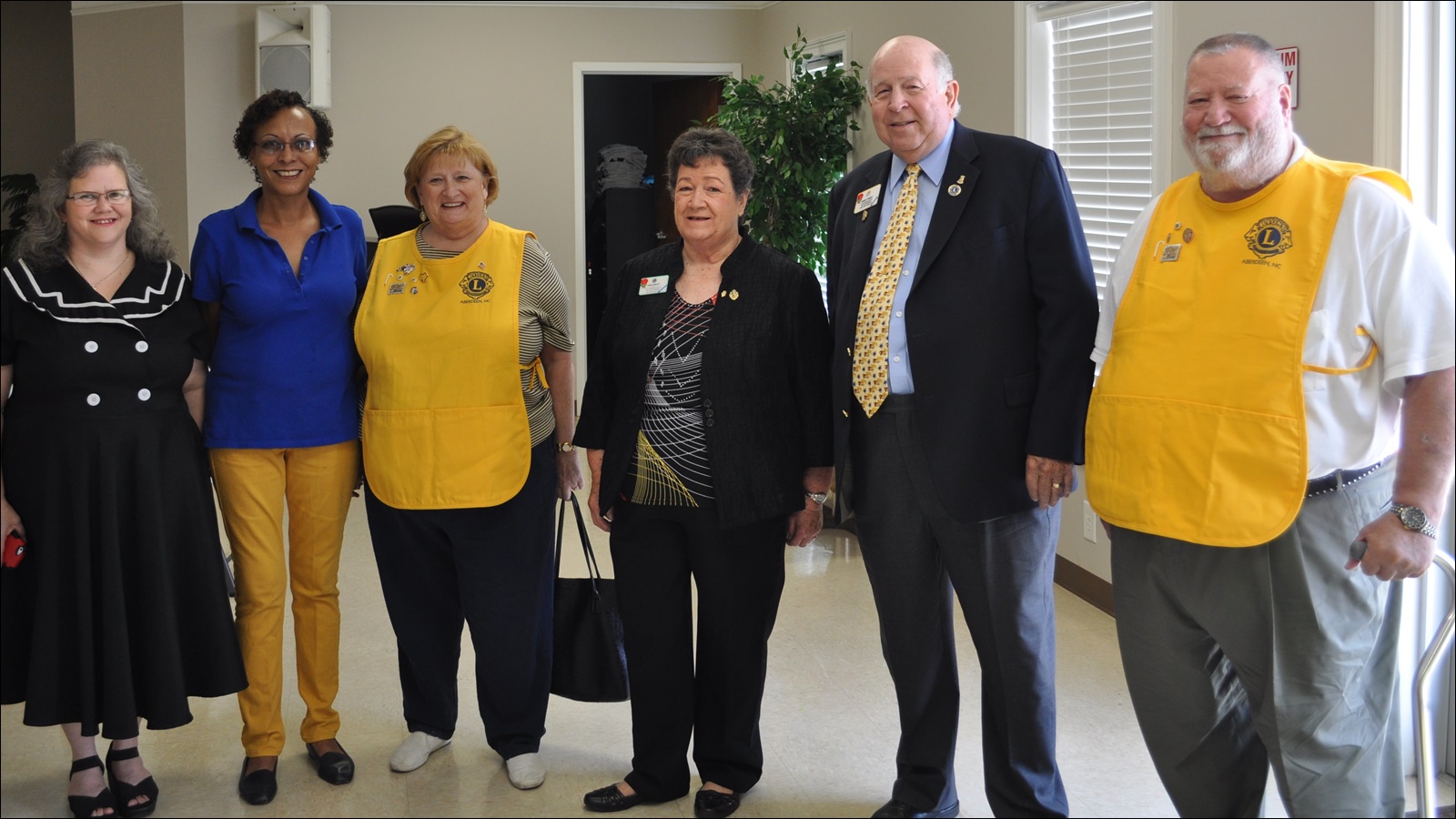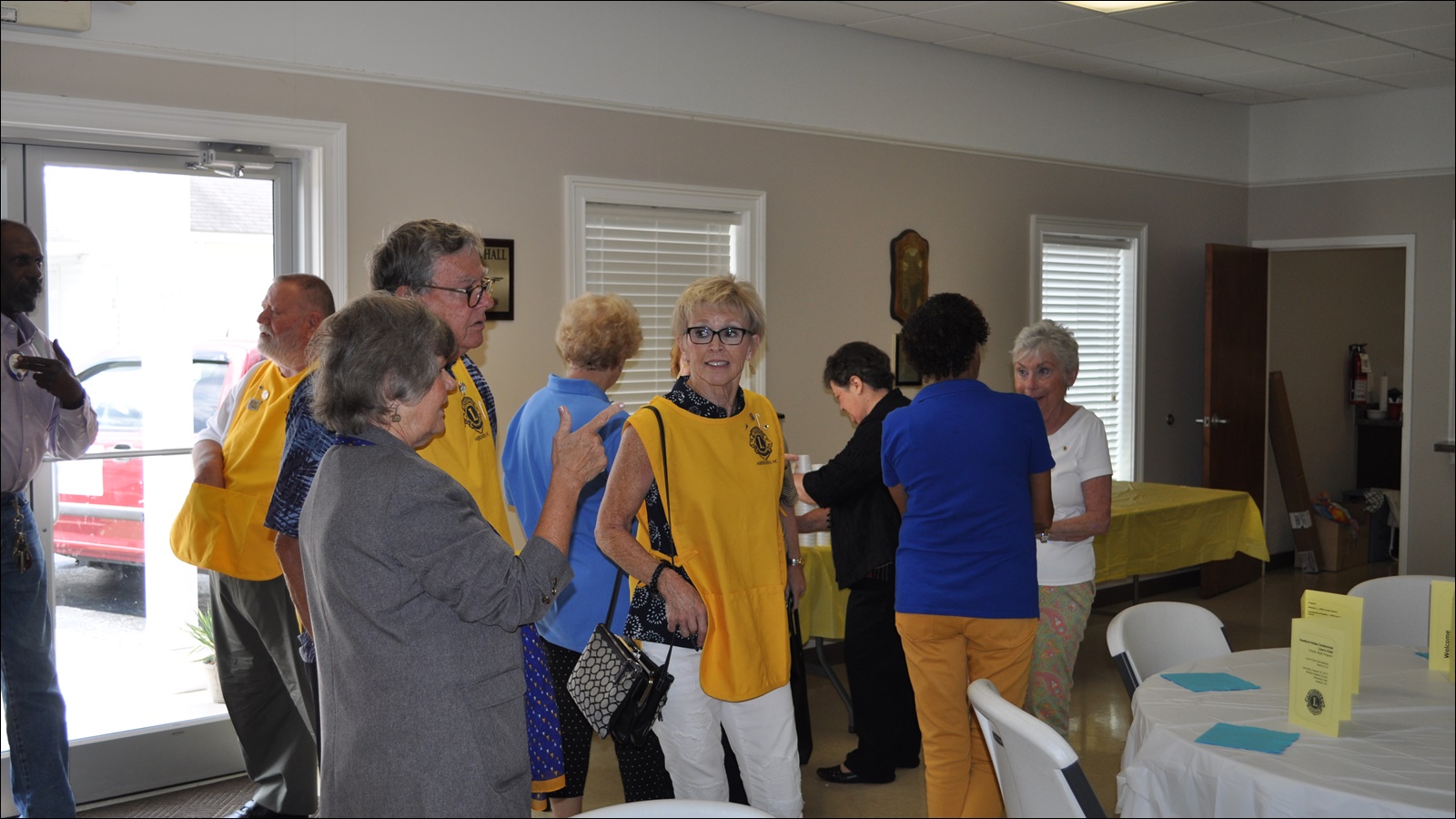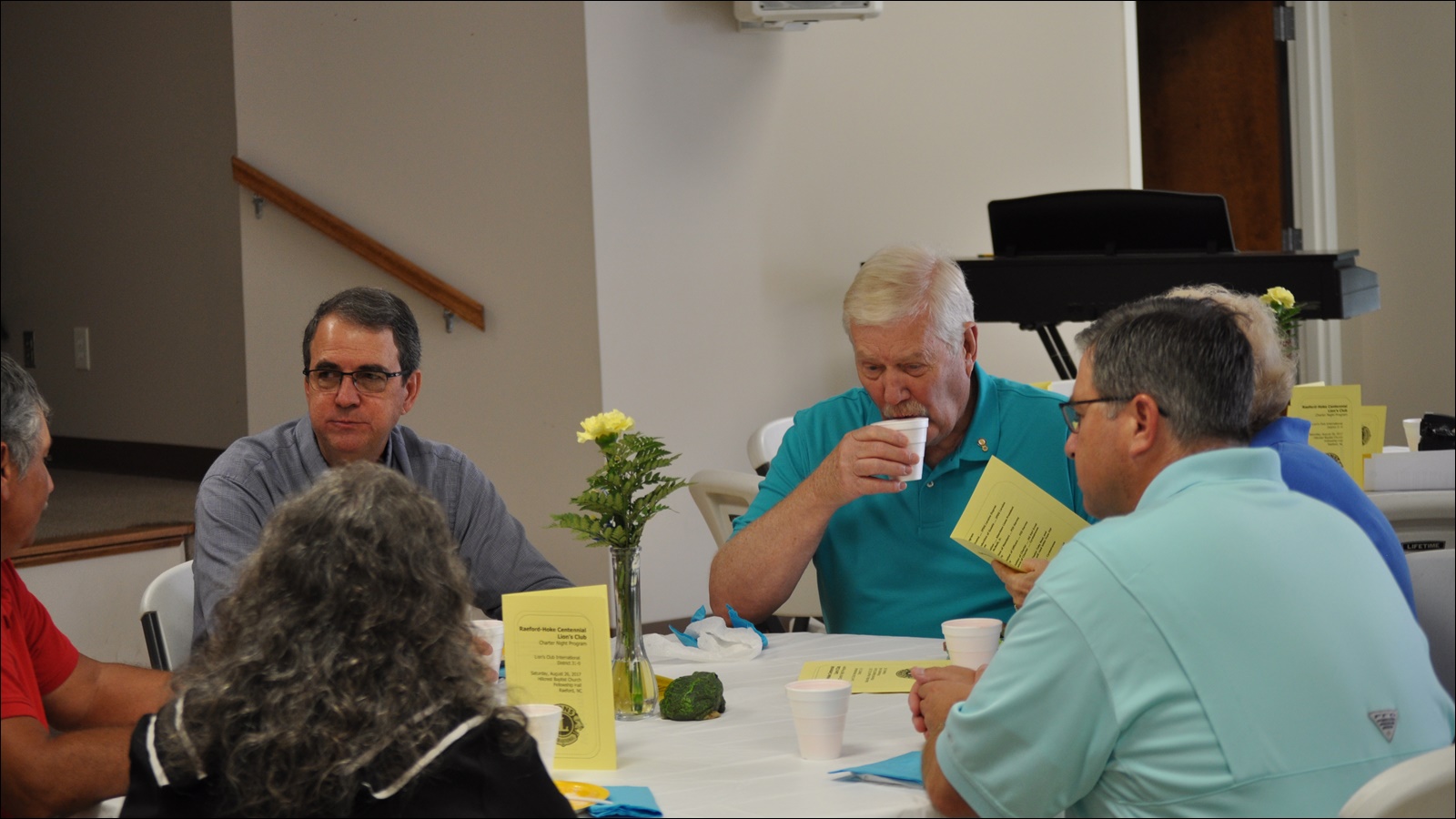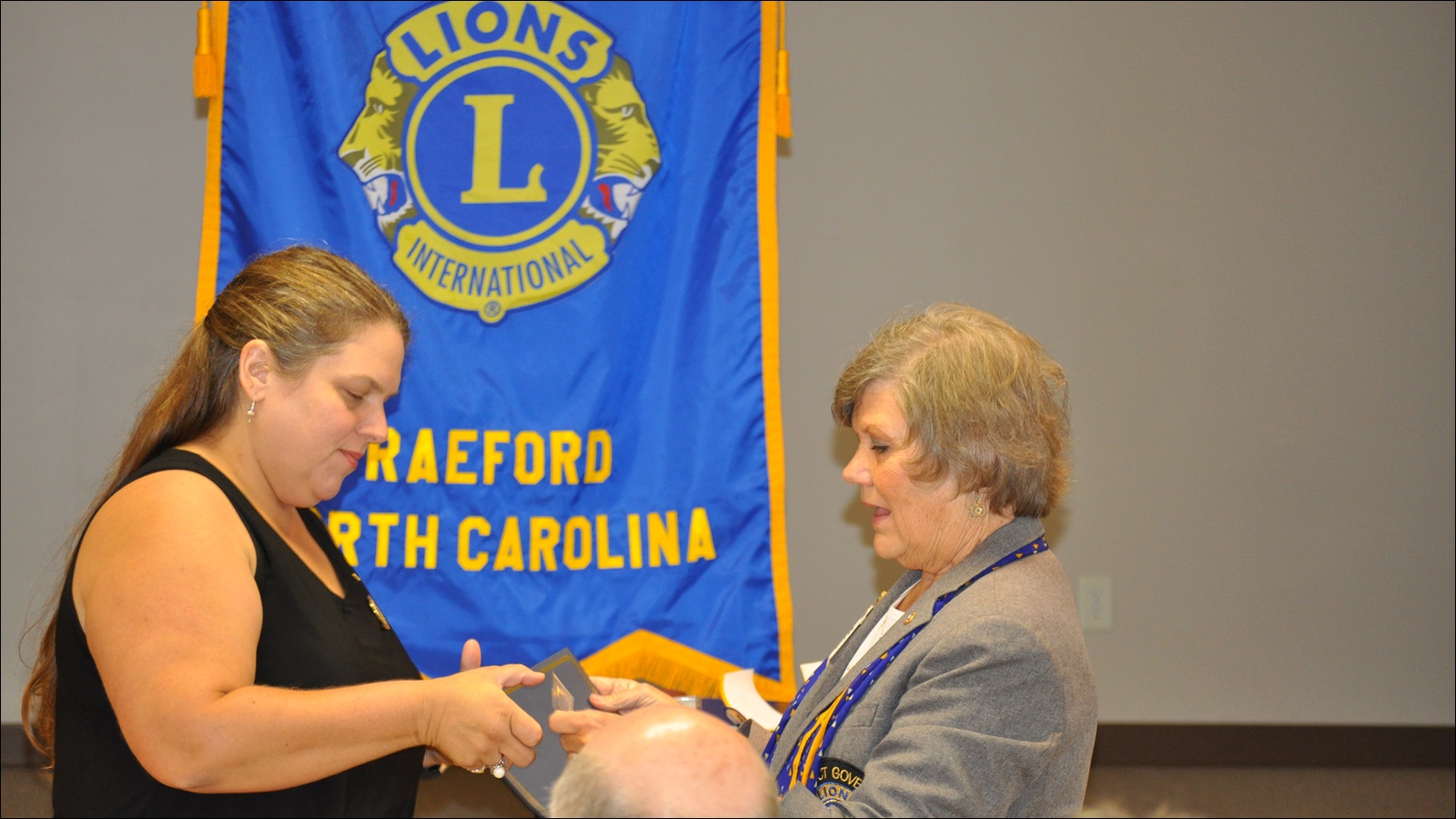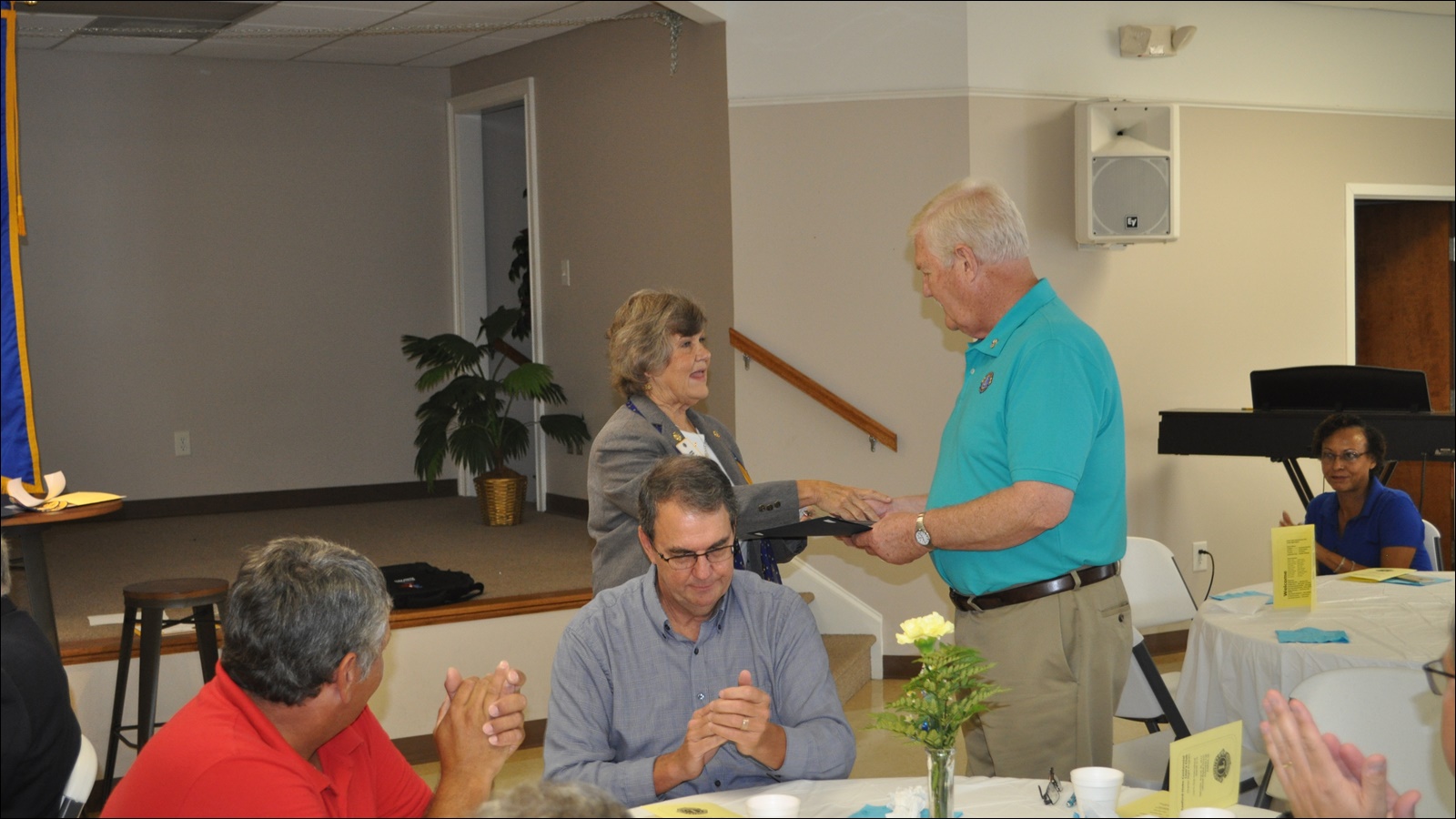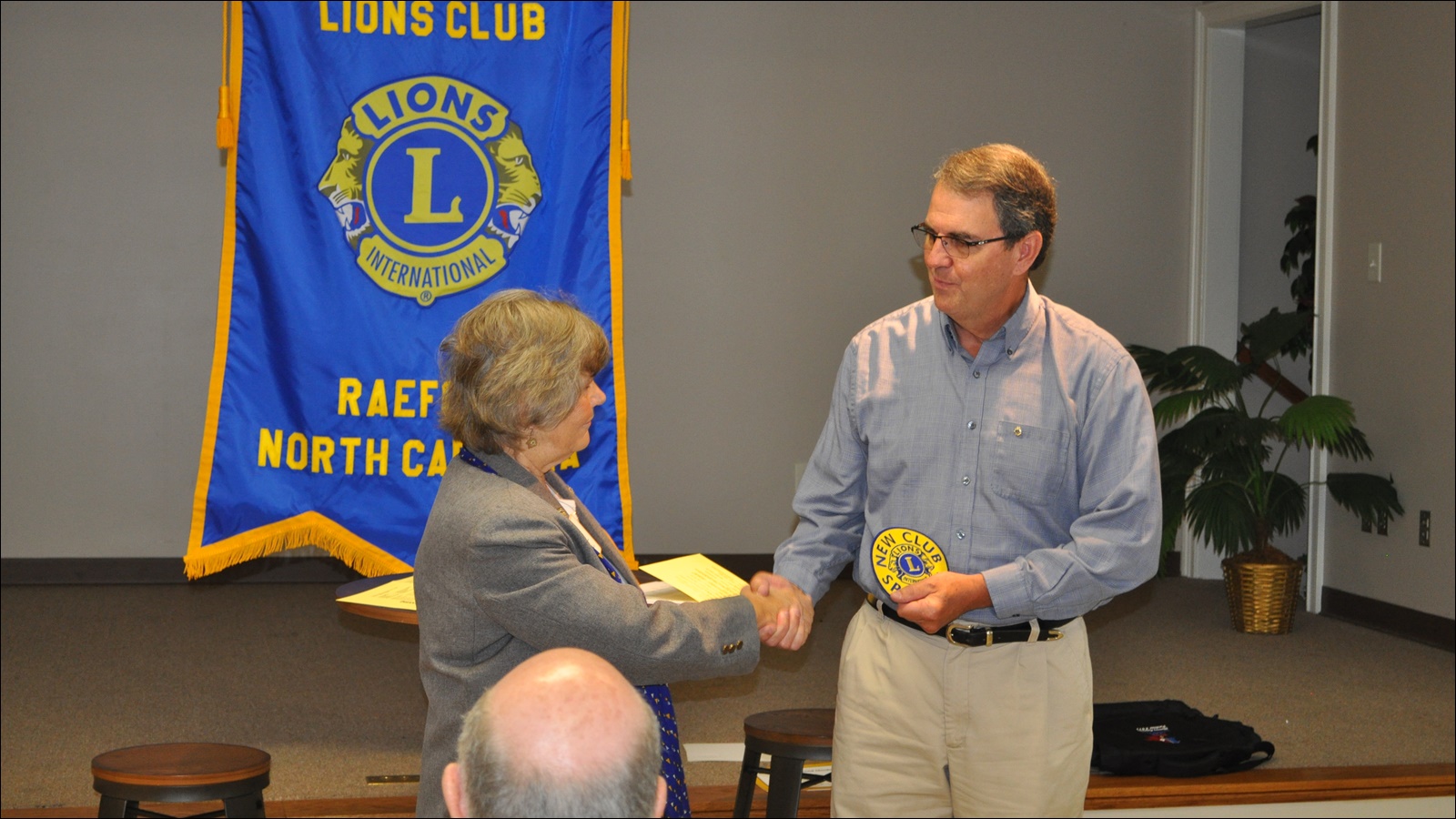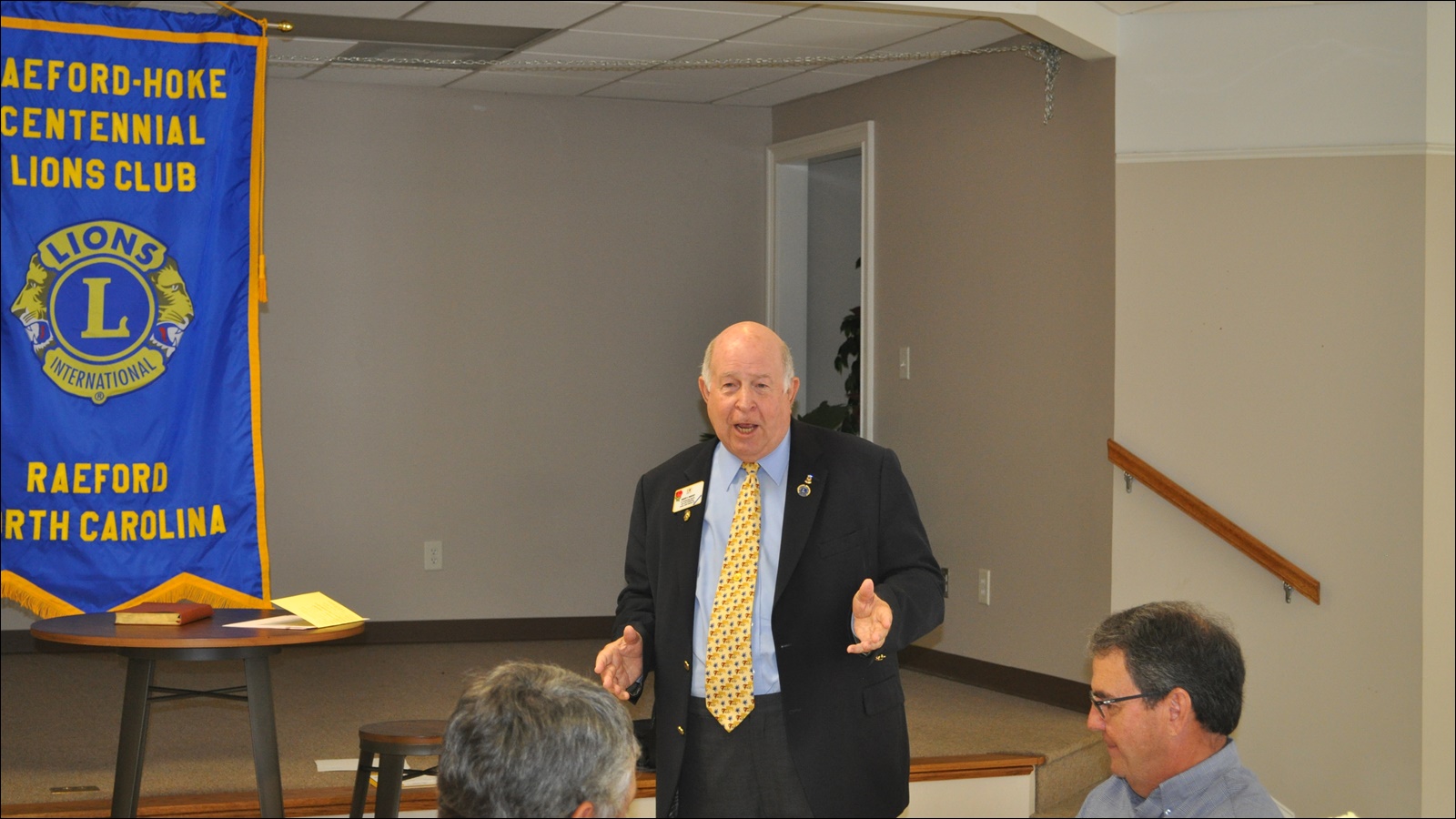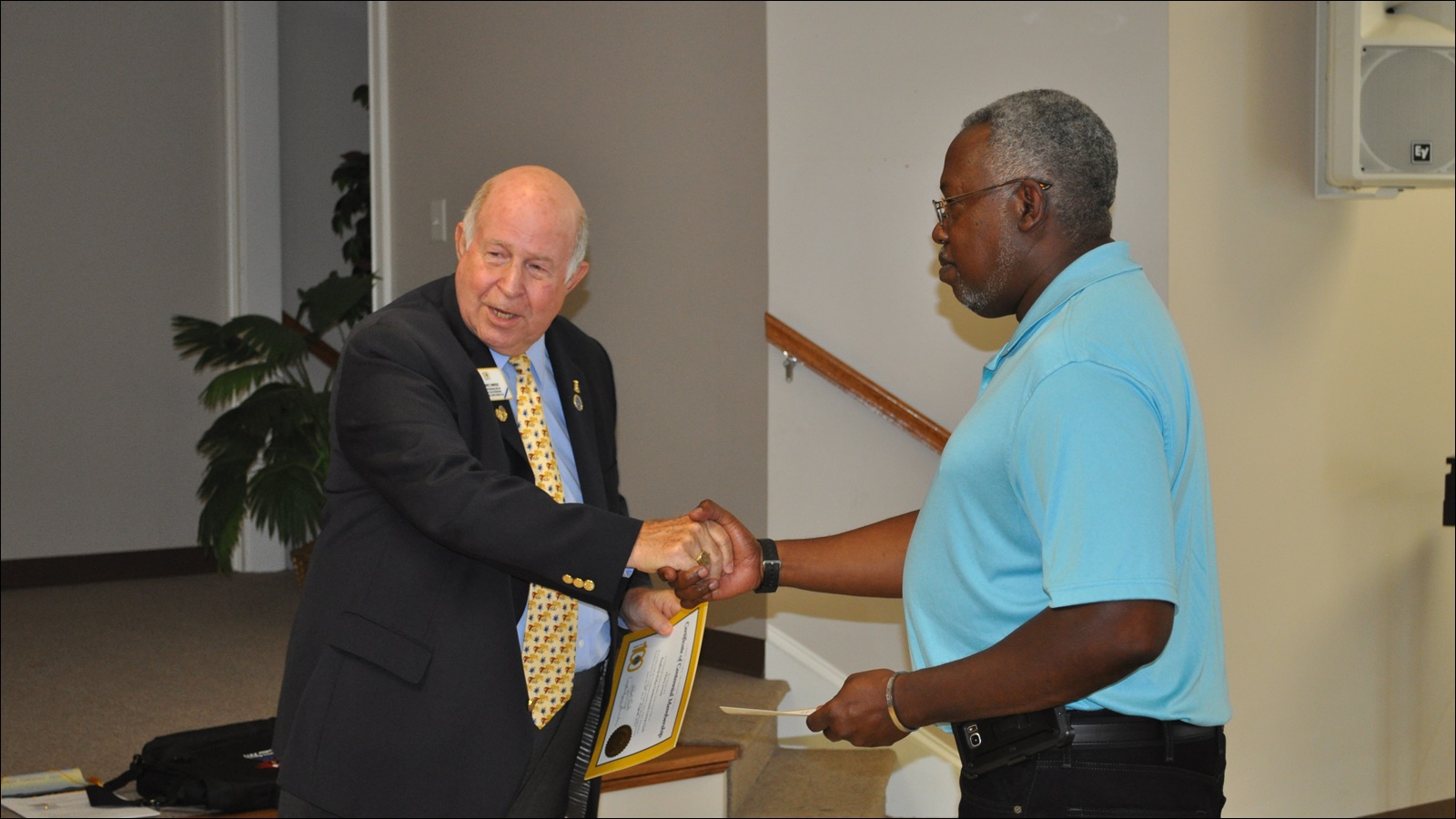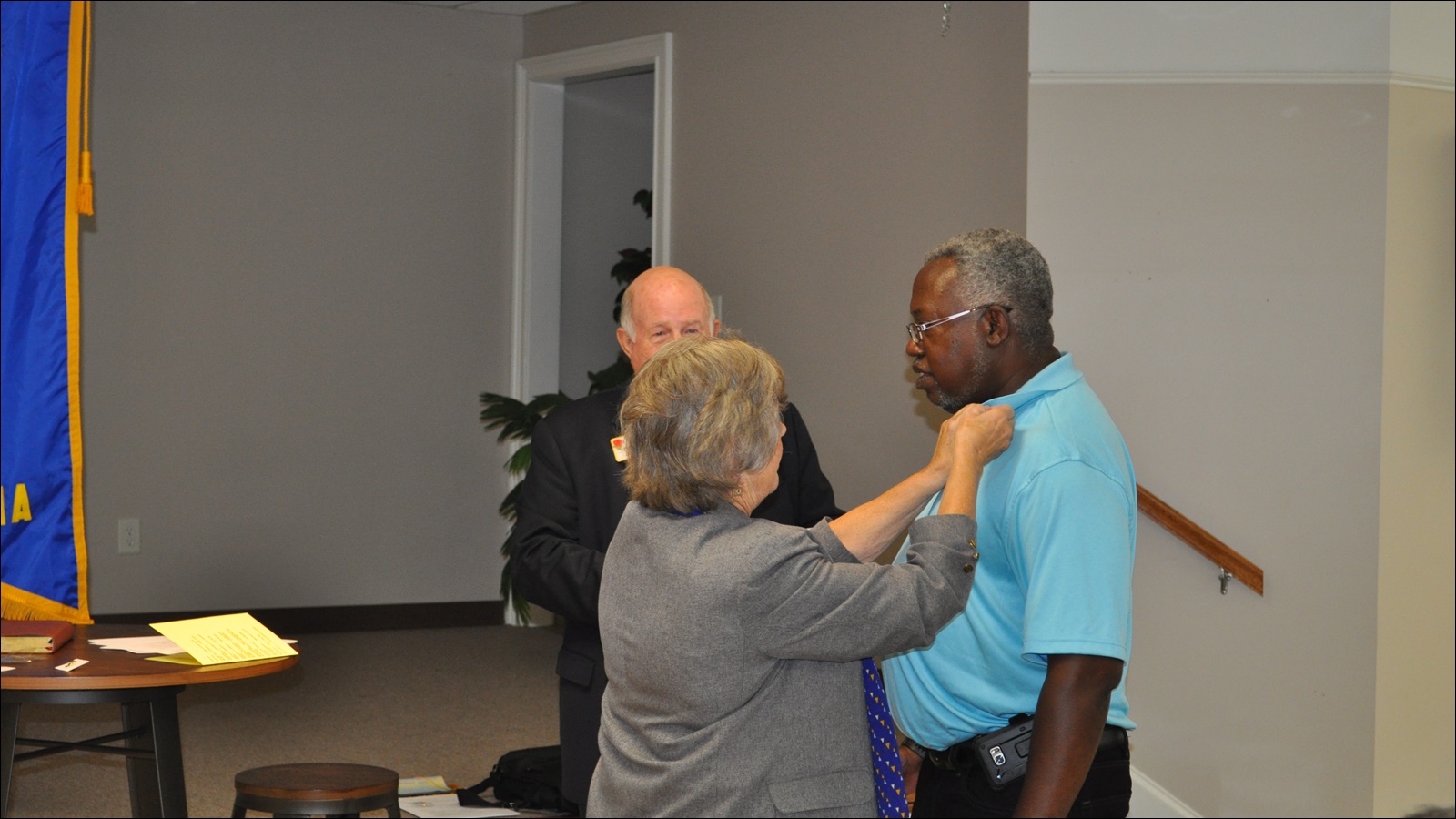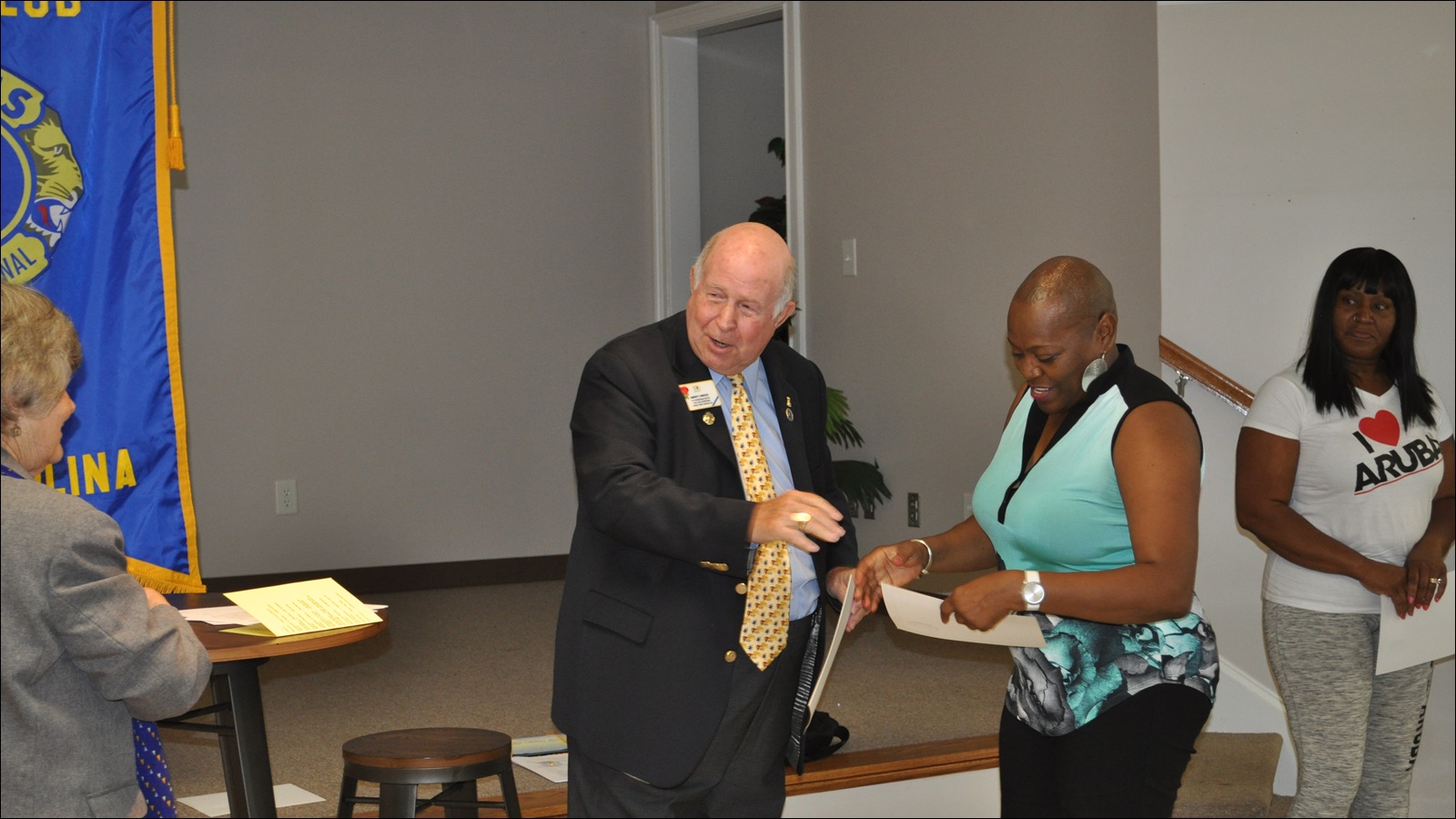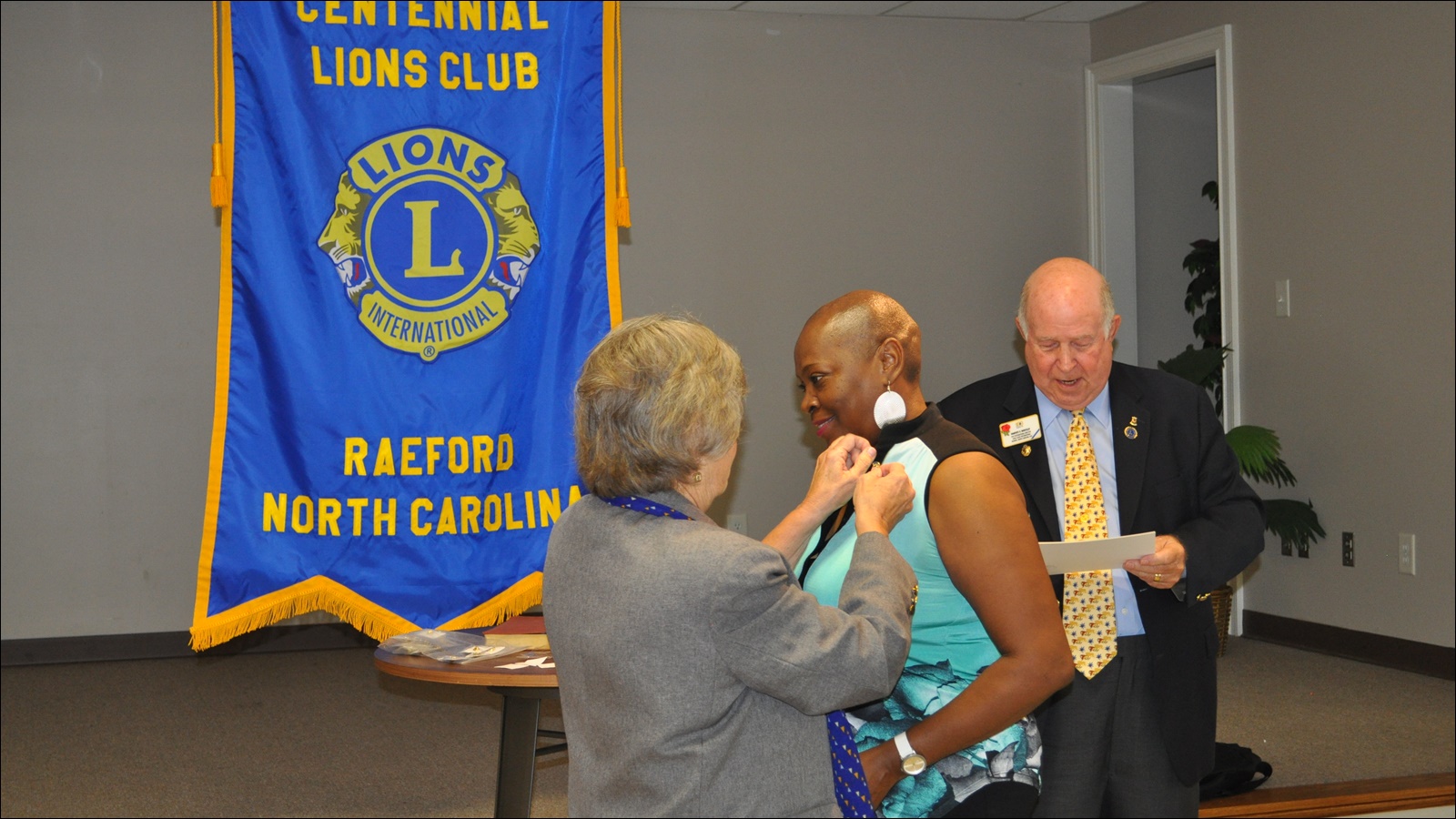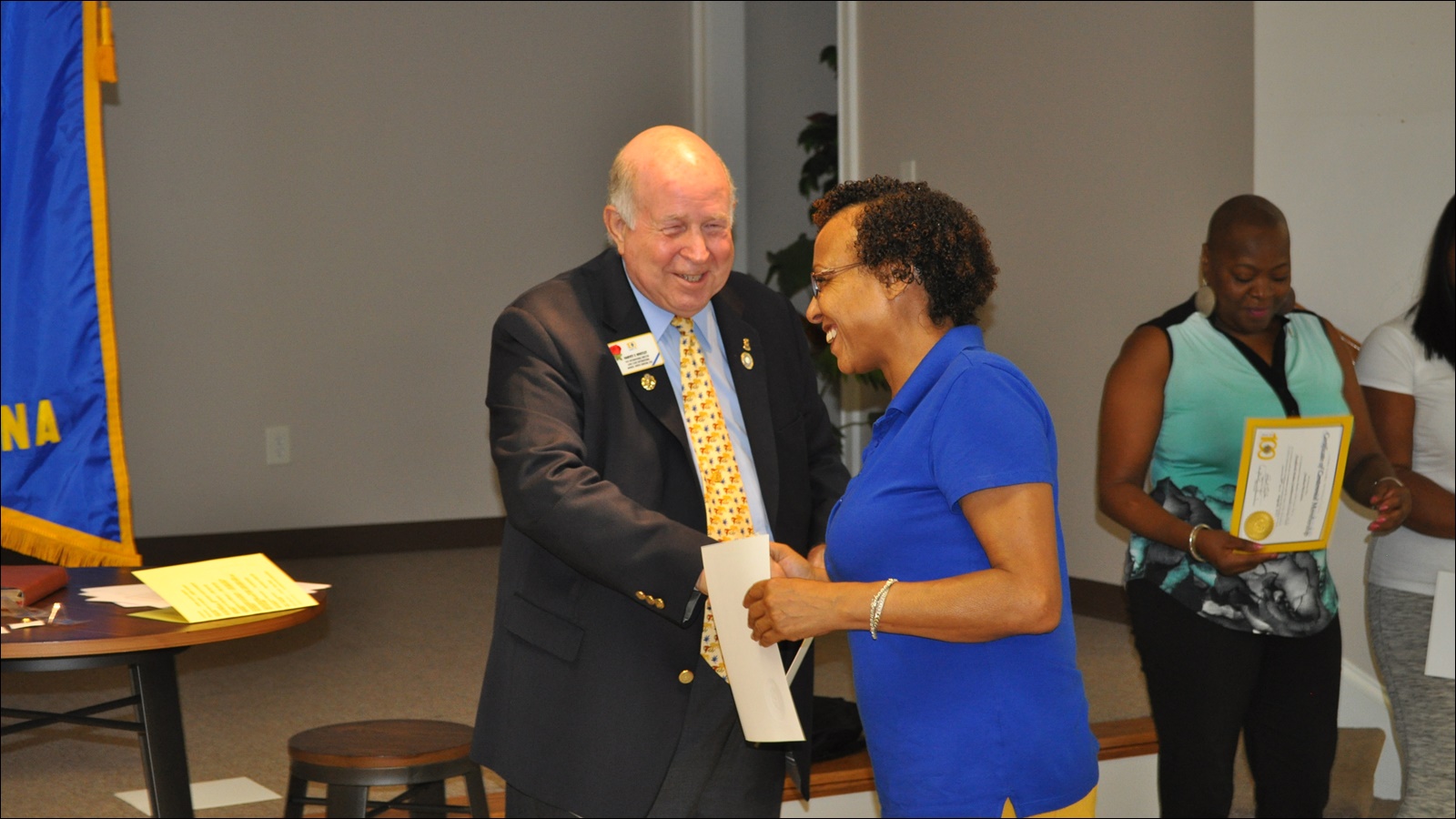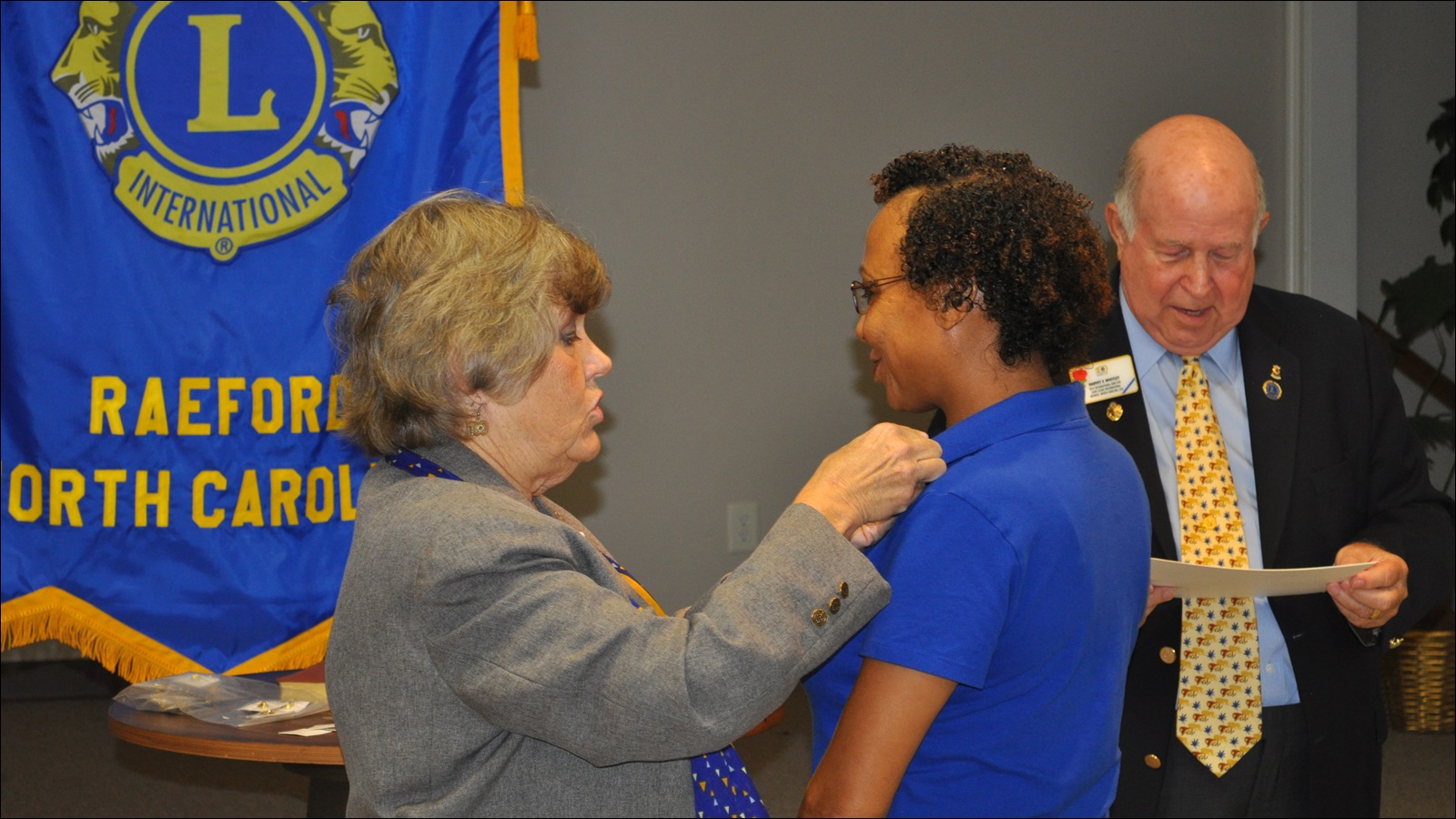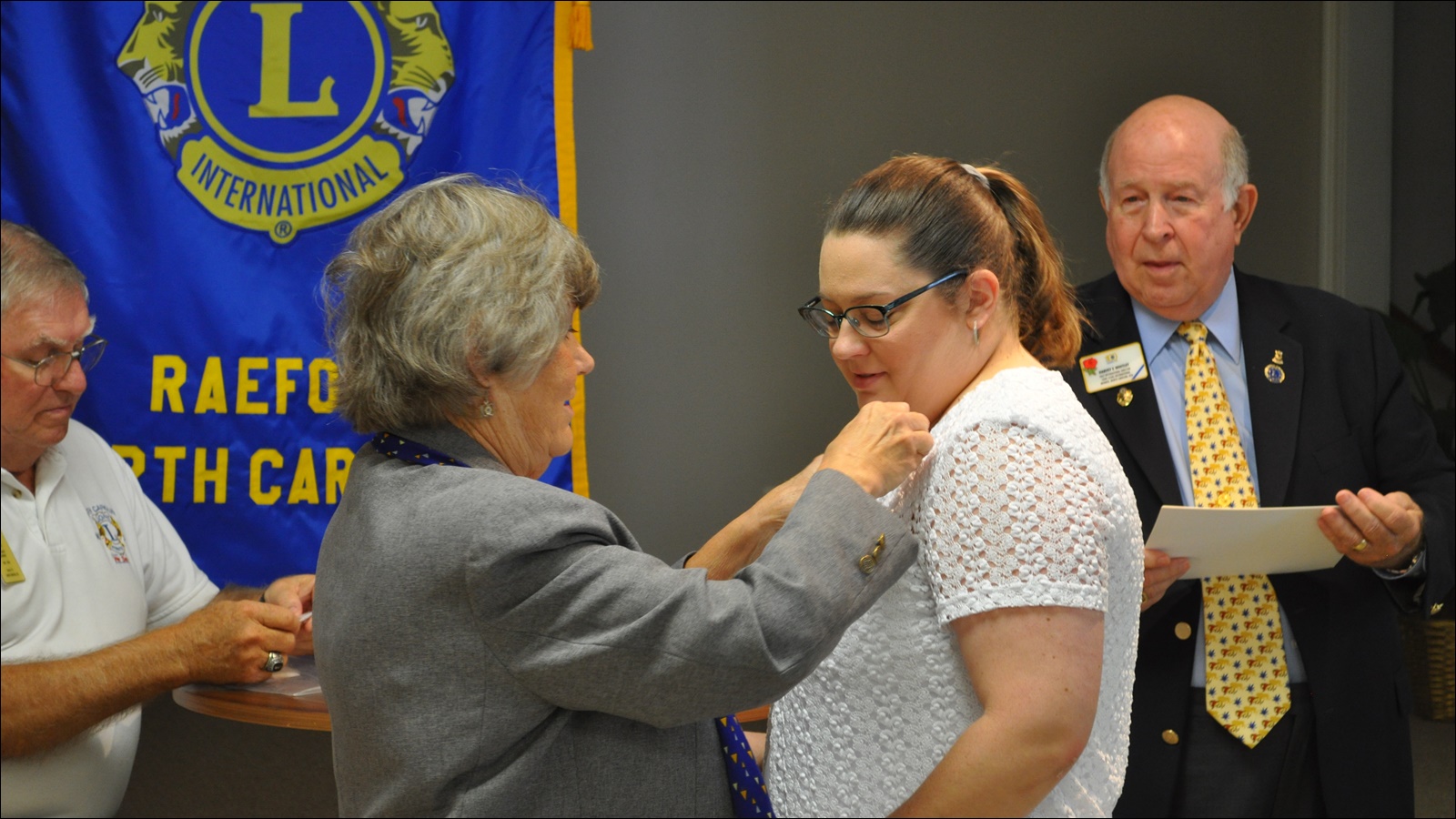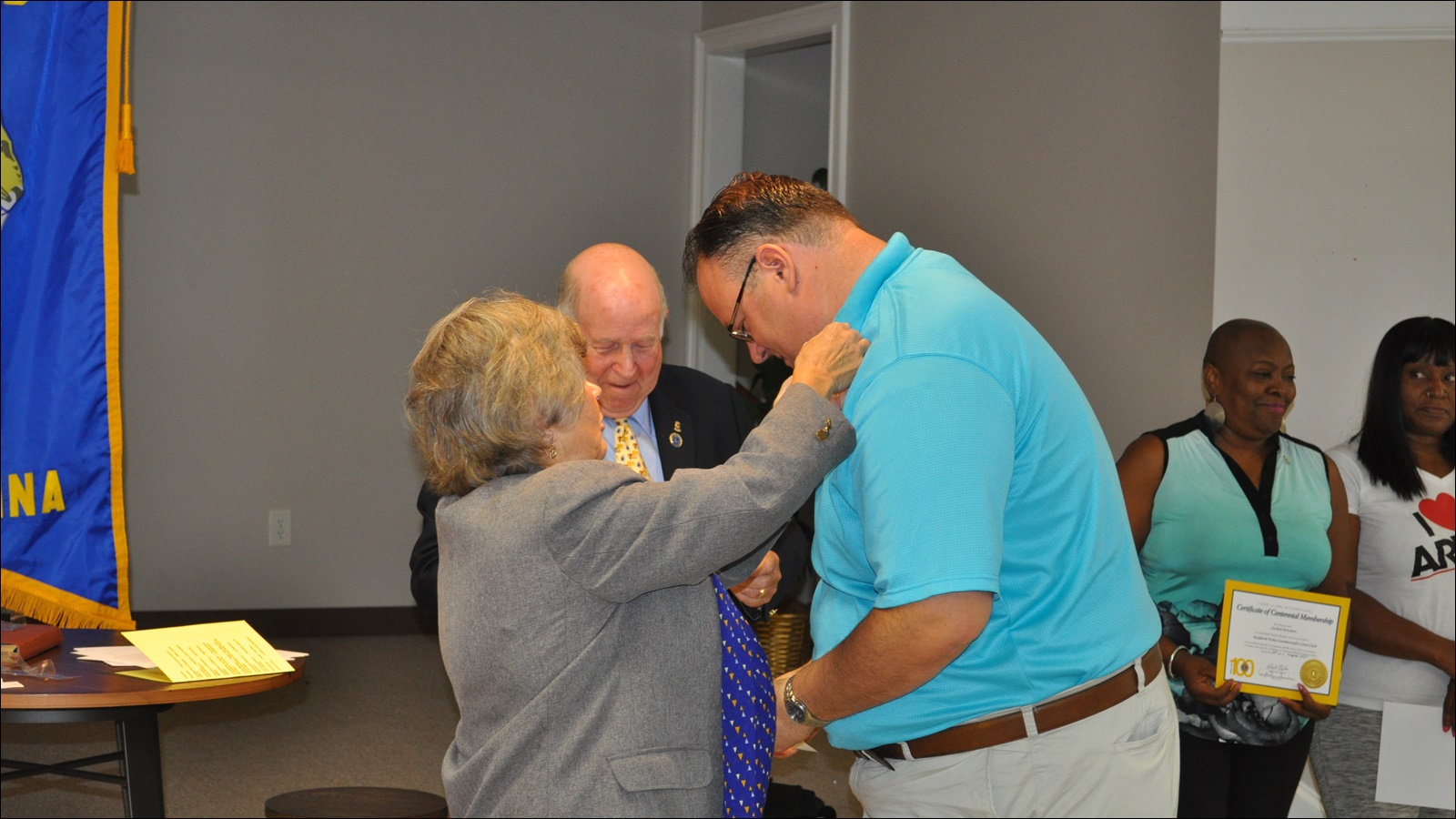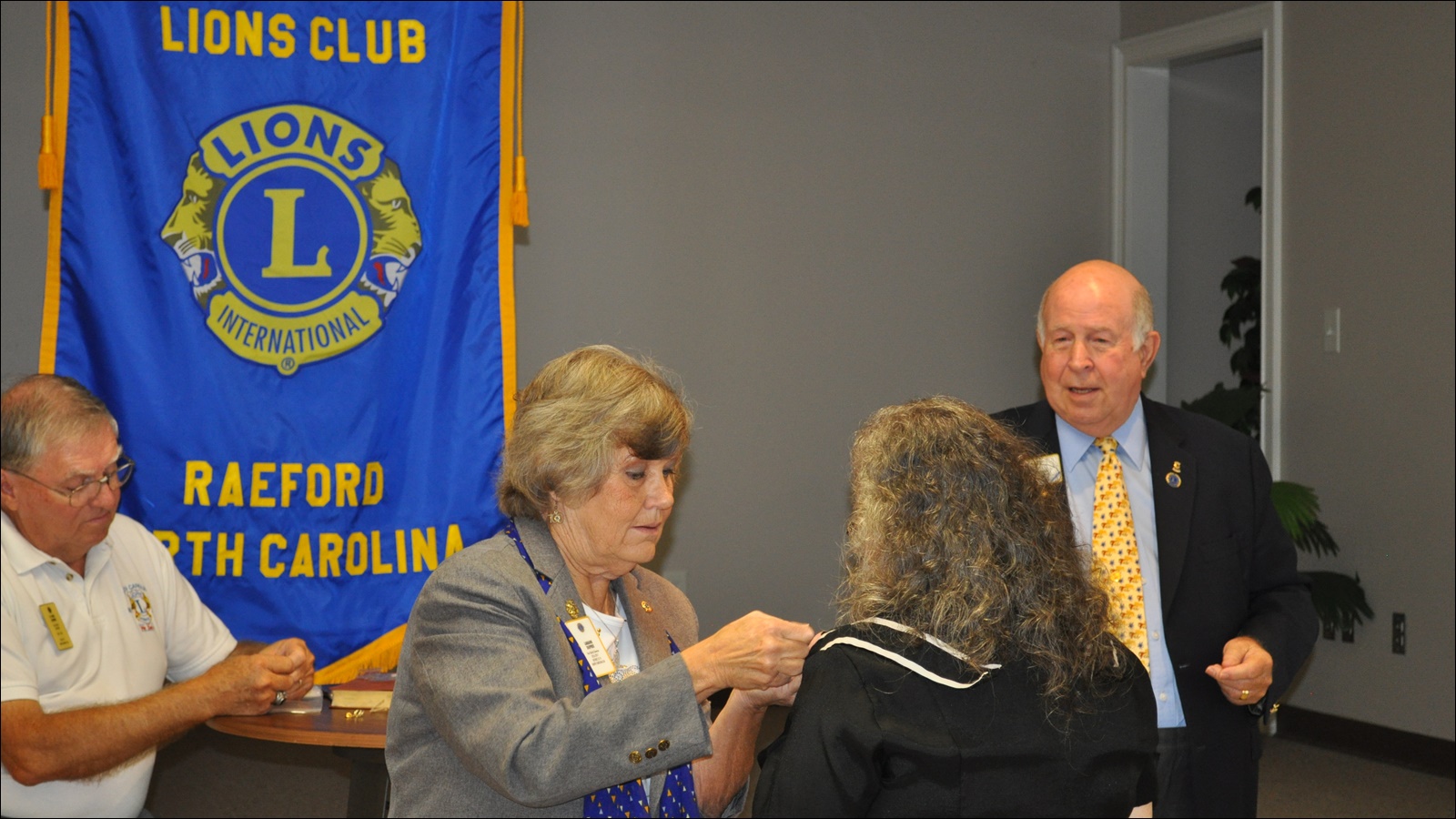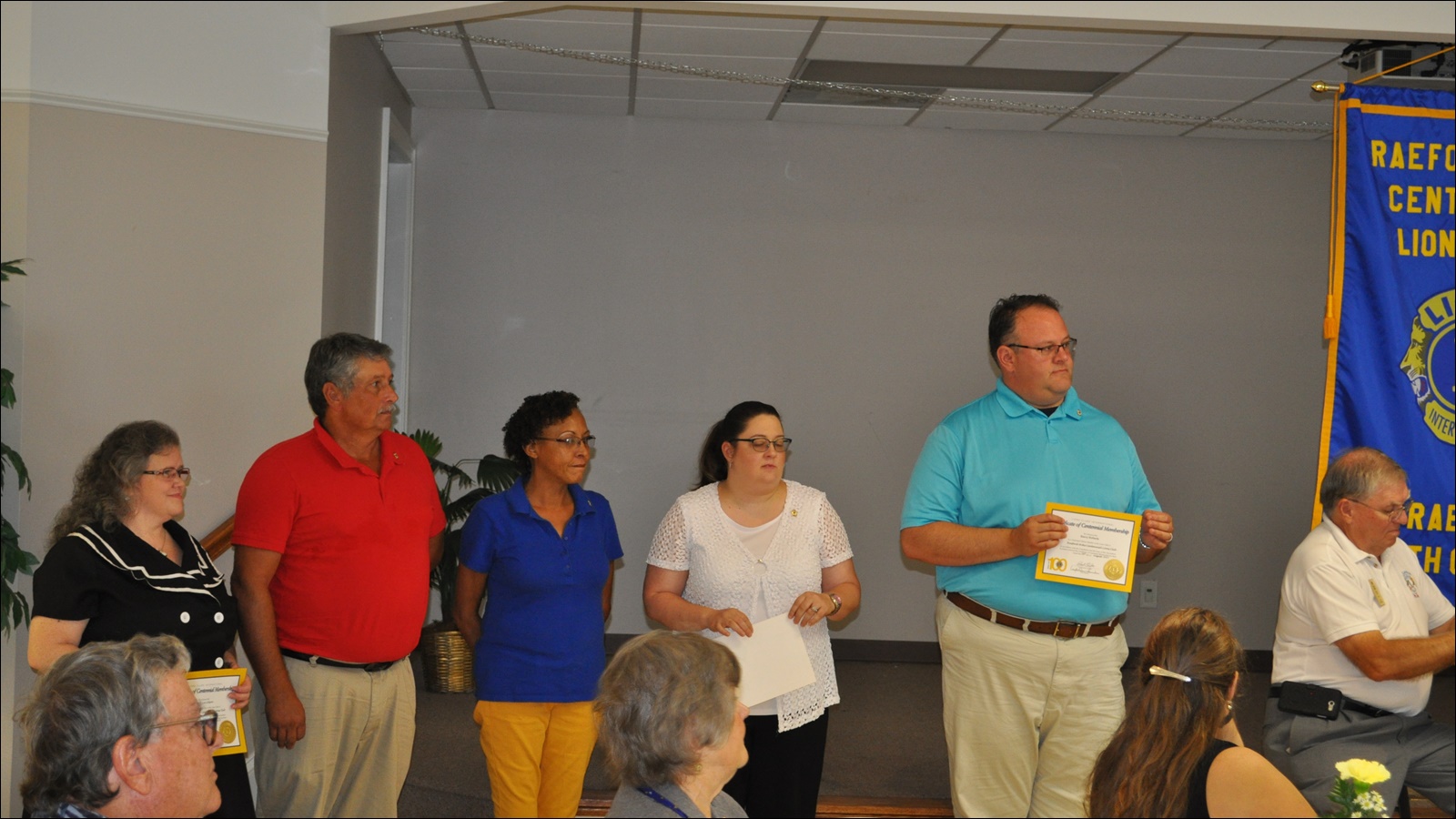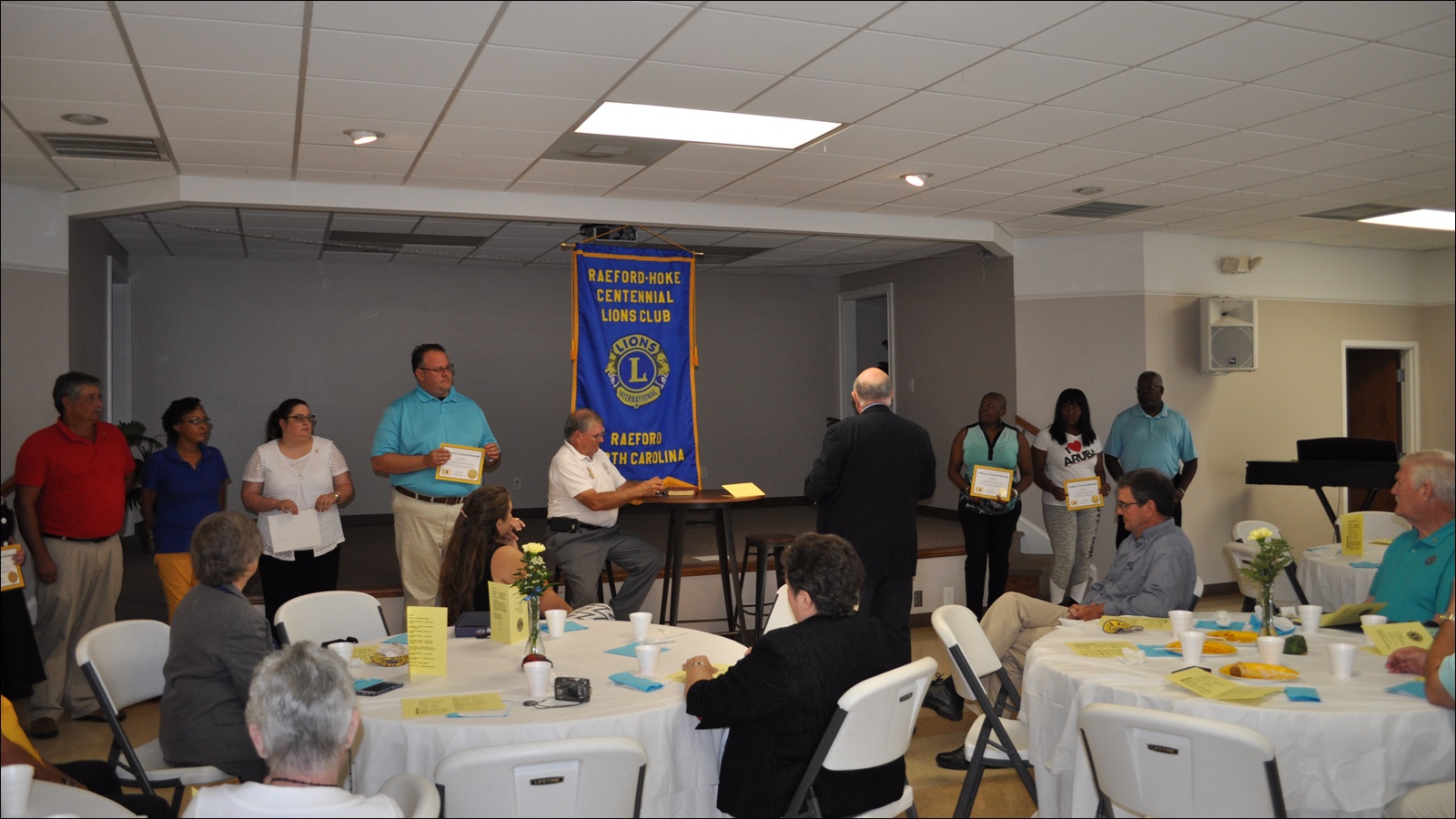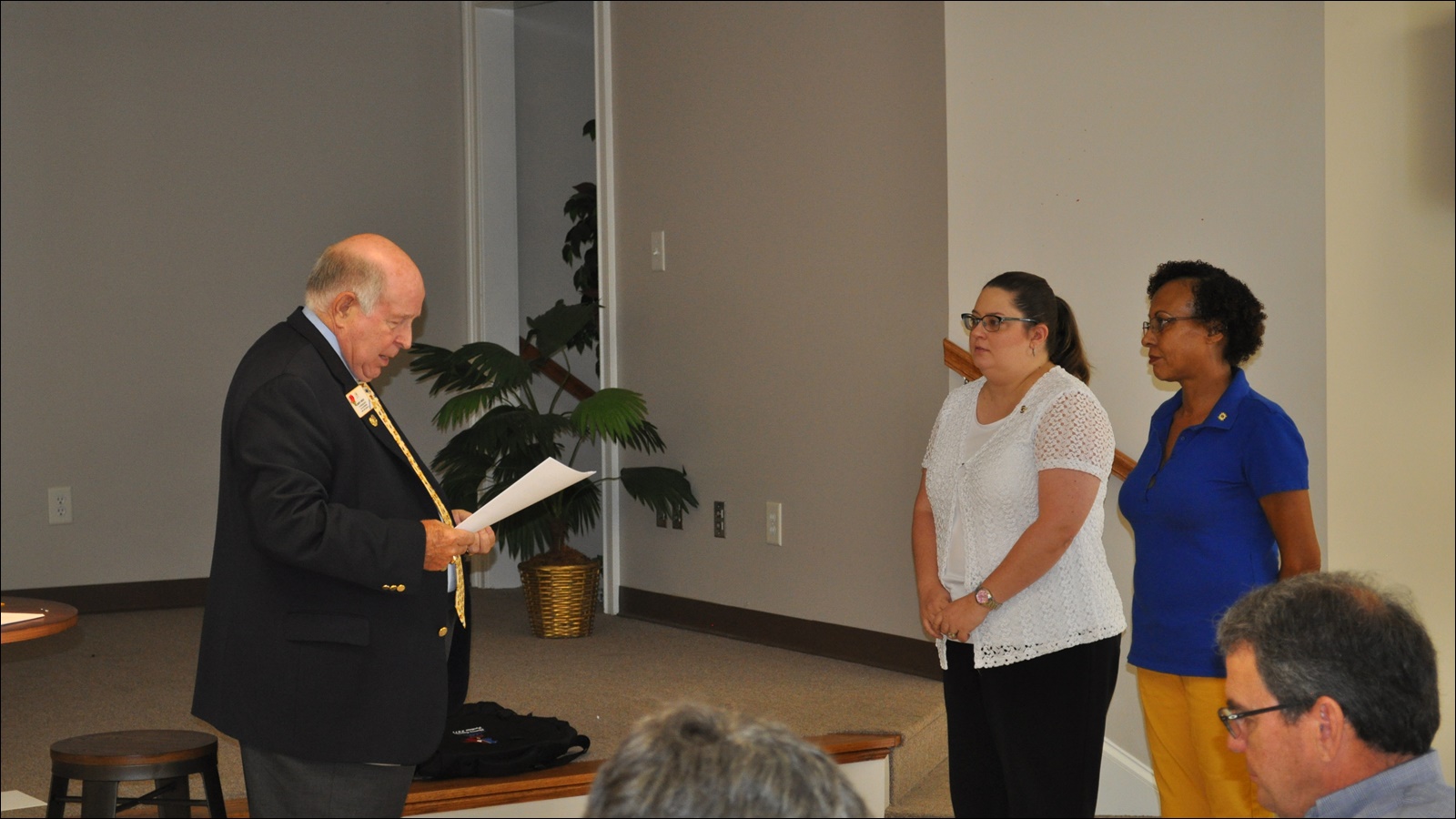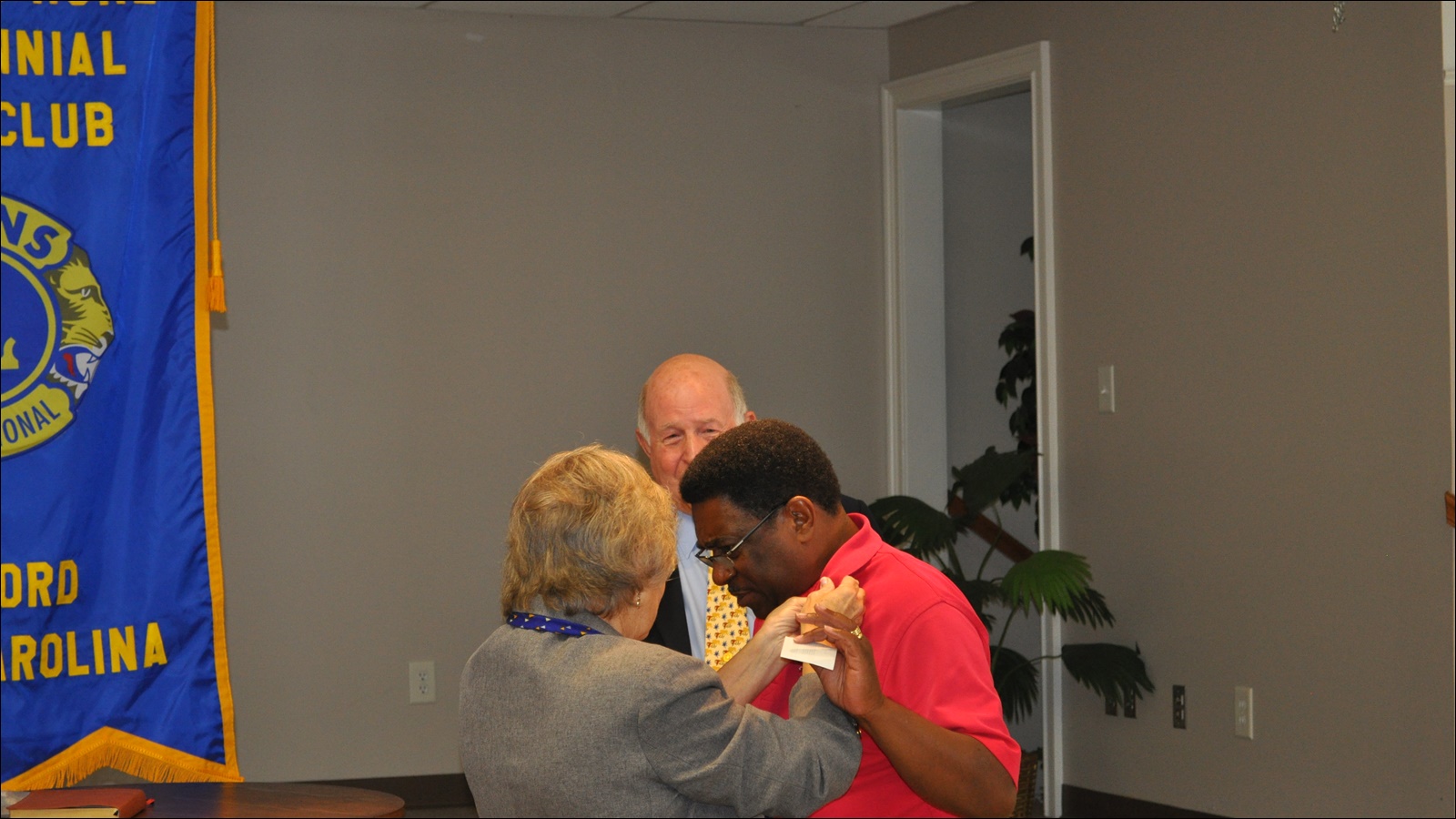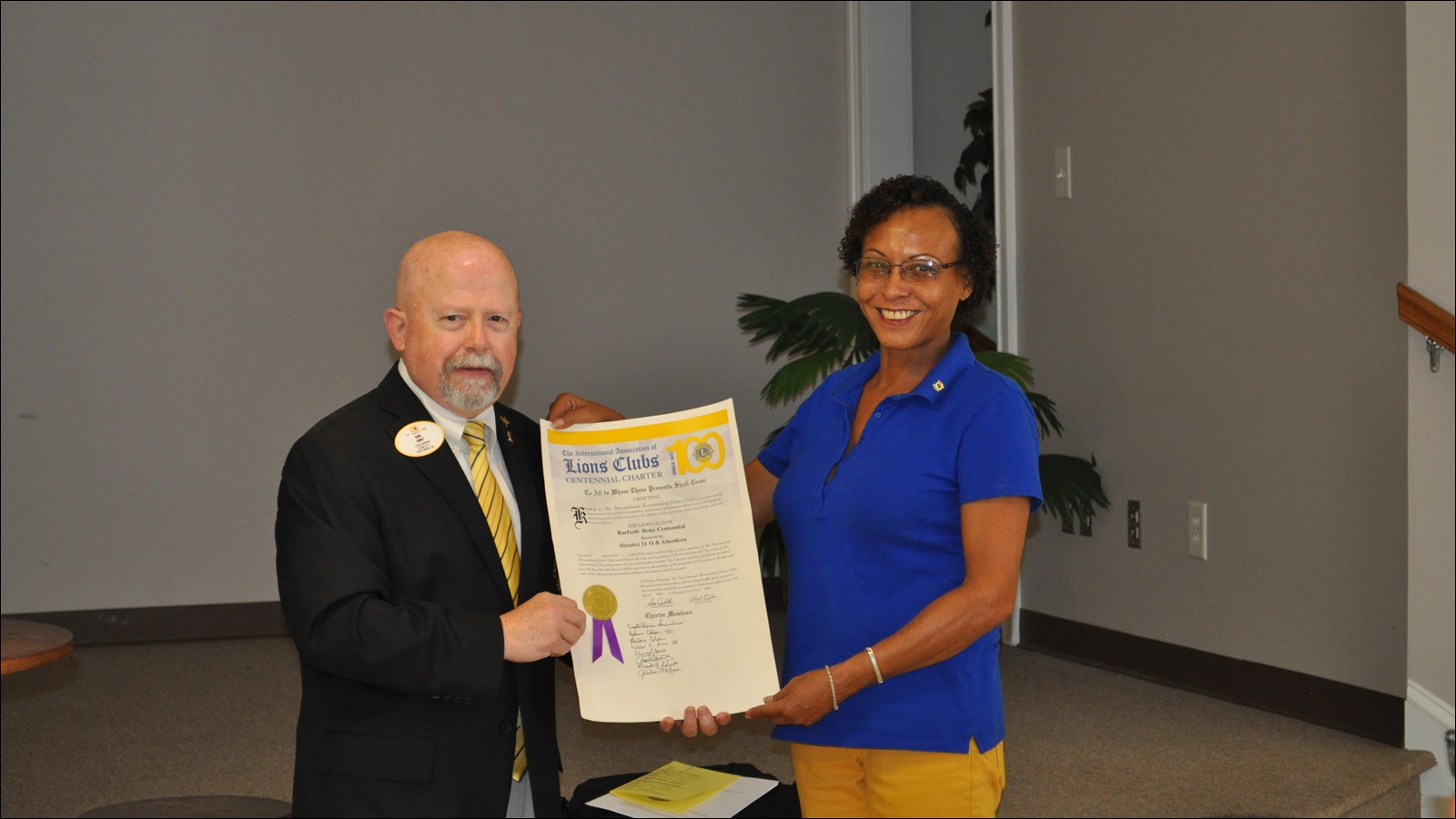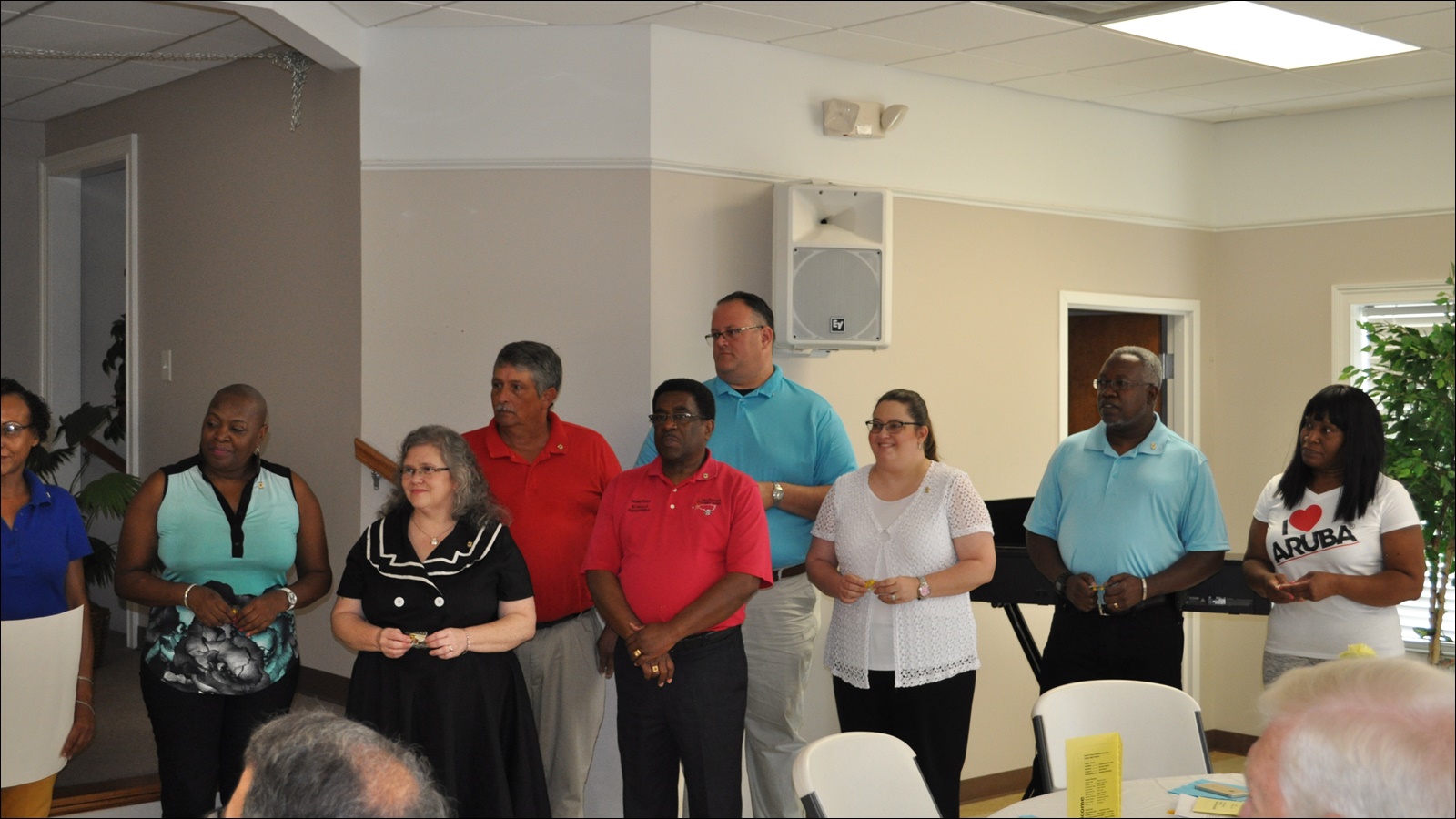 The Aberdeen Lions are proud to be the sponsoring club of the newly formed Raeford-Hoke Centennial Lions club. The charter ceremony started at 12PM in the fellowship hall of Hillcrest Baptist Church in Raeford NC.
Last year then District Governor Laraine Dupree had several requests for Lions in Hoke county. The lack of Lions in the area was brought into stark relief by Hurricane Matthew and its wake. In March the DG and a team of Lions including Aberdeen members John and Connie Monds set about to remedy that lack of a club. While this is the end result of that campaign, it's just the start for the Raeford-Hoke Lions.
Attending the charter ceremony were Lion dignitaries: DG Karl Ernst & his wife Barbara, PID Harvey Whitley and his wife PCC Diane, PDG Dale Dupree and his wife IPDG Laraine. From the community was Pastor Toby Neal of Hillcrest Baptist Church who also was the guest speaker and NC state Representative Garland Pierce of the 48th District who joined the club! Thank you to all that attended.