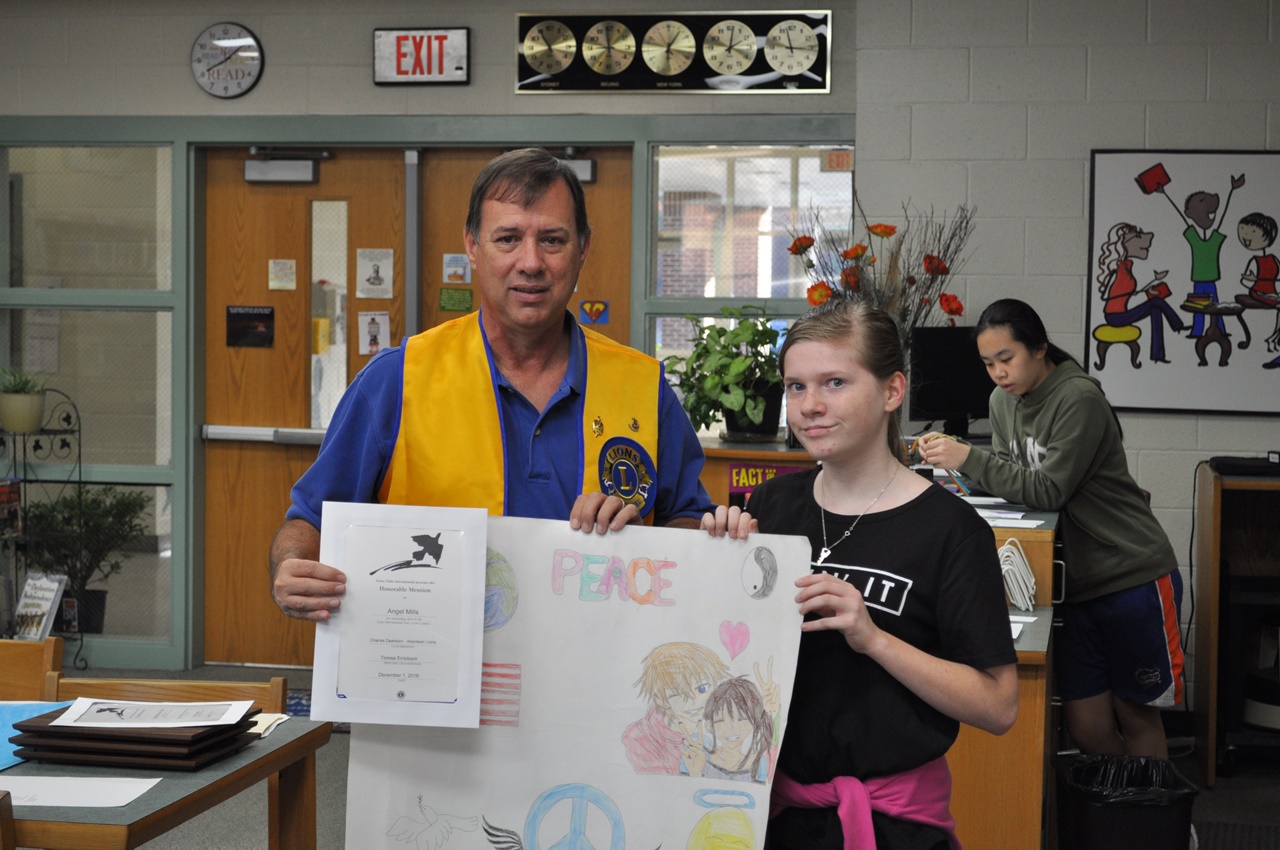 The Aberdeen Lions were pleased to be able to sponsor Southern Middle School, with the help of Janice James and Teresa Errickson, to participate in this year's Lions Peace Poster Contest.
Each year, Lions clubs around the world proudly sponsor the Lions International Peace Poster Contest in local schools and youth groups. This art contest for kids encourages young people worldwide to express their visions of peace. For more than 25 years, millions of children from nearly 100 countries have participated in the contest.
The theme of the 2016-17 Peace Poster Contest is "A Celebration of Peace." Students, ages 11, 12 or 13 on November 15, are eligible to participate.
The Aberdeen Lions awarded $75 for first place, $50 for second and $25 for third. Victoria Ayars and her winning poster will now move on to compete this January district wide against other winners for the right to move on to the next level.
Winners
Victoria Ayars
Fernanda Arriaza Martinez
Tara Alice Owens
Honorable Mention
Maya Burris
Hailey Chadwick
Brooke Hendrix
Angel Mills
Kennedy Nicole Utley