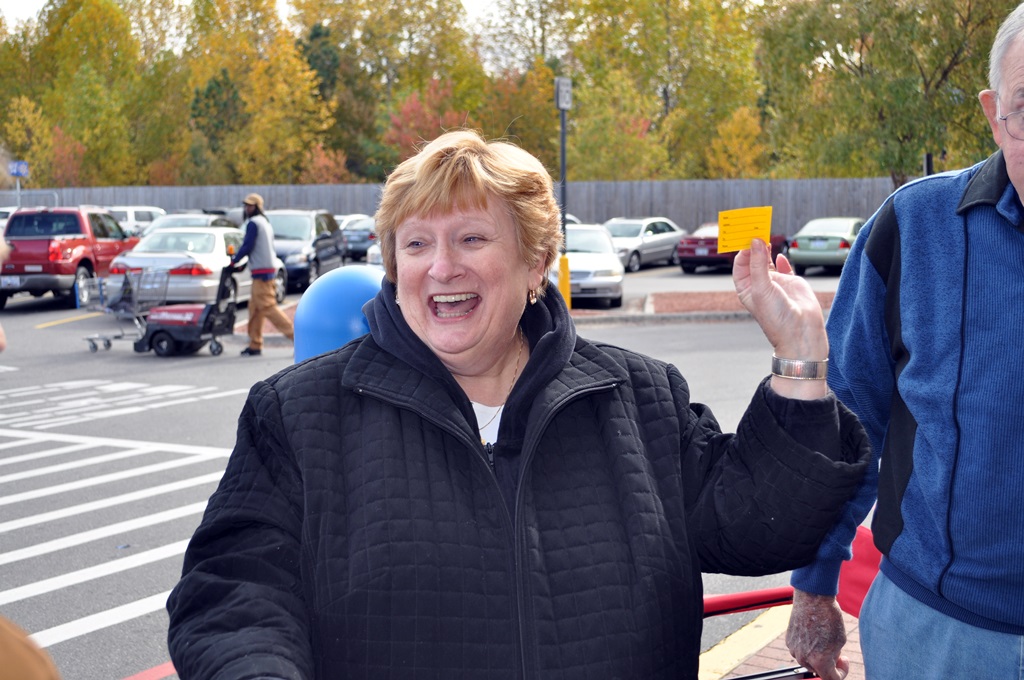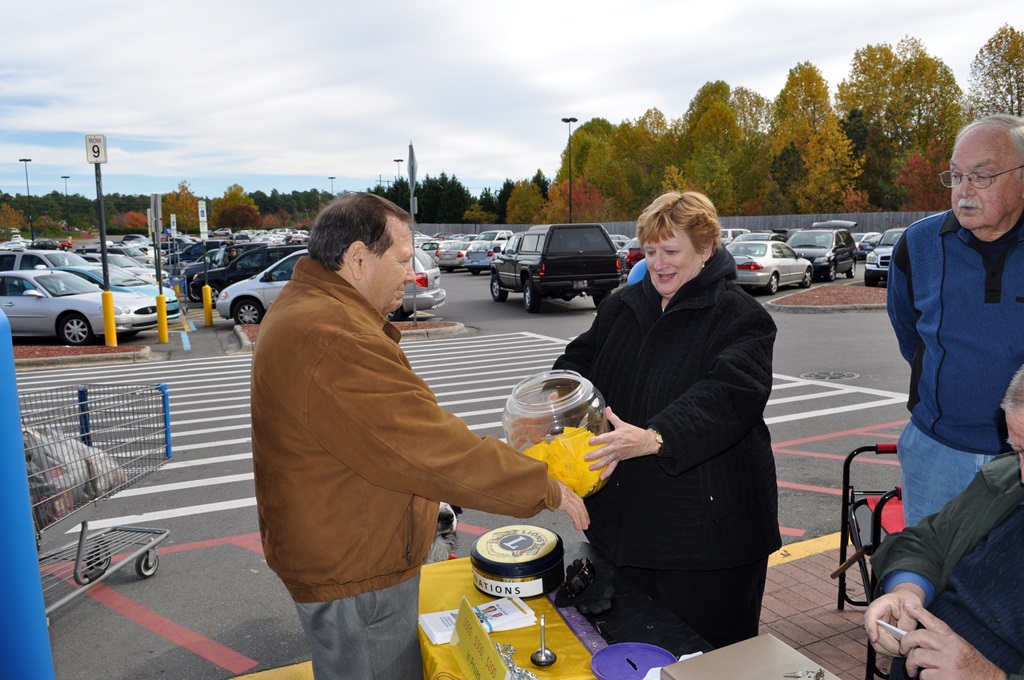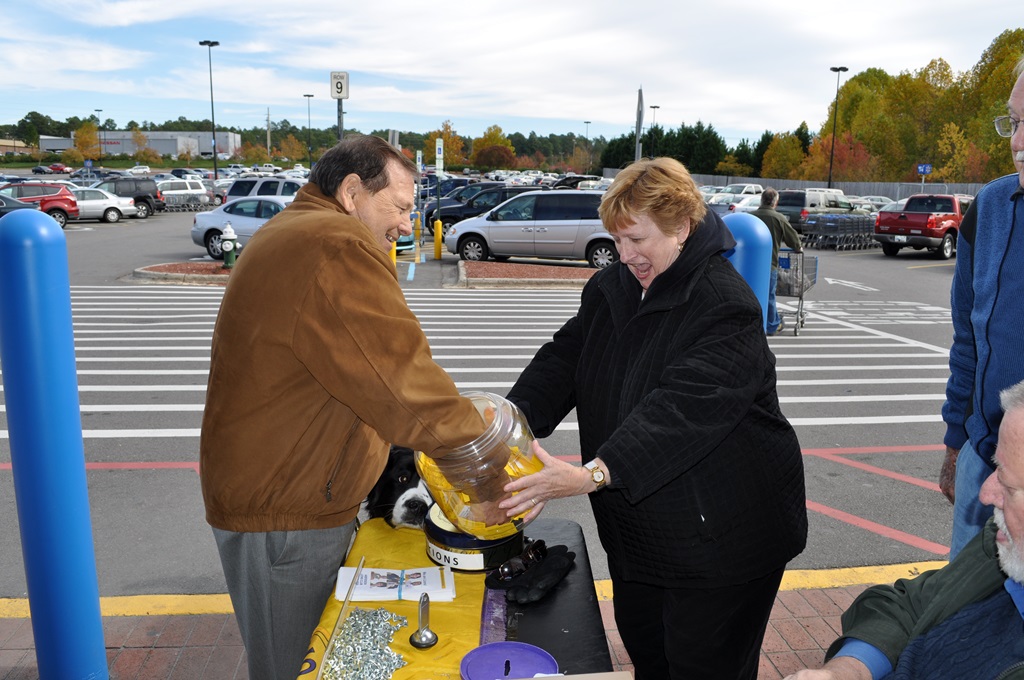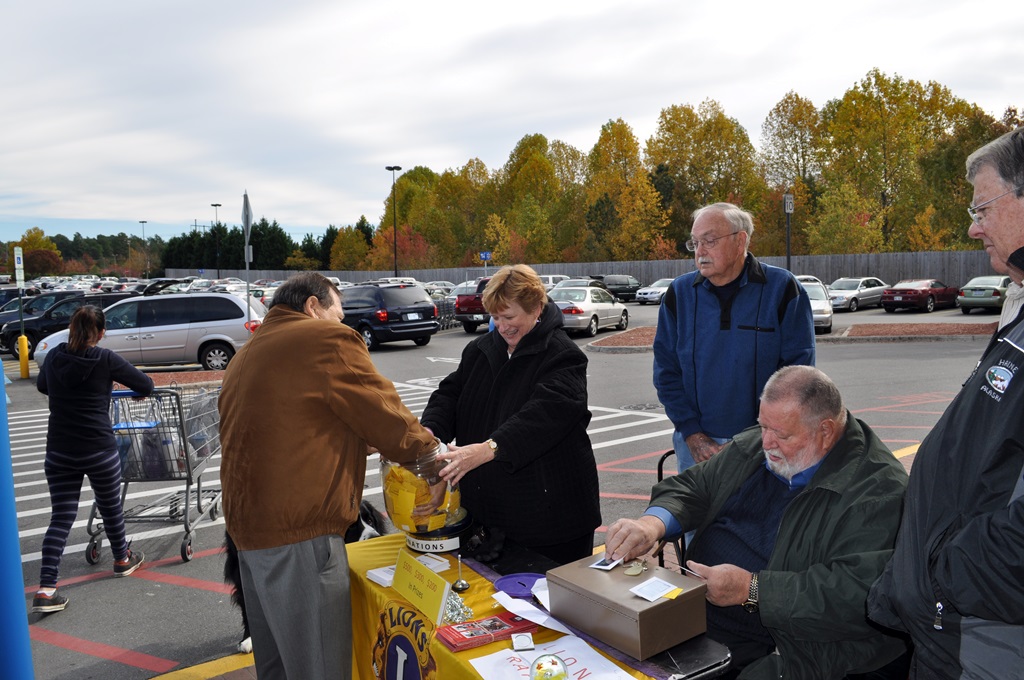 The Aberdeen Lions held a drawing November 8, 2014 at Wal-Mart of Aberdeen to determine the winner of our fund raising Raffle. In attendance were Lions Keith, Fran, Jim, Eric, Nancy, Bob and Lion President Chuck. Lion Bob Baille of the MIRA foundation drew the names. The two top prizes were won by "Caring Hearts for Kids of Moore", the Grand Prize of a $500 Wal-Mart Gift Card and the 1st Prize of $300. Cy Israel of Aberdeen won the 2nd place prize of $200 gift card.
Ann Kenedy, one of the admistrators of Caring Hearts for Kids of Moore, joined the club the following Thursday, November 13 to have the raffle winnings presented. It was great to see an organization like Caring Hearts for Kids of Moore receive such a large winning amount, especially at this time of year when the mission of helping others is at its peak. You can visit Caring Hearts via their website (http://www.caringheartsofmoore.com) or via their Facebook page (link).
Thank you all that contributed to the raffle, and we'll see you next year!